Alternative legal service providers (ALSPs) were born out of the increased demand for legal services in our highly regulated state, changes in how people work, and the simultaneous development of helpful technology. Despite their value, legal departments can struggle to identify when and how engaging an ALSP makes sense. Struggle no more as we break down some of the most overwhelming reasons your department is ready to start shopping for an ALSP and the value proposition of doing so.
Key Takeaways
Legal departments are now, more than ever, strategic business partners, and an ALSP can provide valuable insight toward these new demands of holistic legal solutions.
A key reason for working with an ALSP is the benefit of flexible support for your legal workflows when your needs are tough to forecast. 
The right ALSP can give a legal department the power to leverage useful technology without wasting time or resources on finding a solution that best fits its goals.
1. Your Legal Departments Is Increasingly Responsible for Business Strategy
The duties of a corporate legal department extend far beyond the traditional tasks for general counsels of old. No longer is your only concern managing outside counsel and advising on the legal implications of a transaction or matter. Rather, you are now a full-service business strategist who must contend with data analytics, risk assessment, knowledge management, legal spend, and other functions outside the pure practice of law.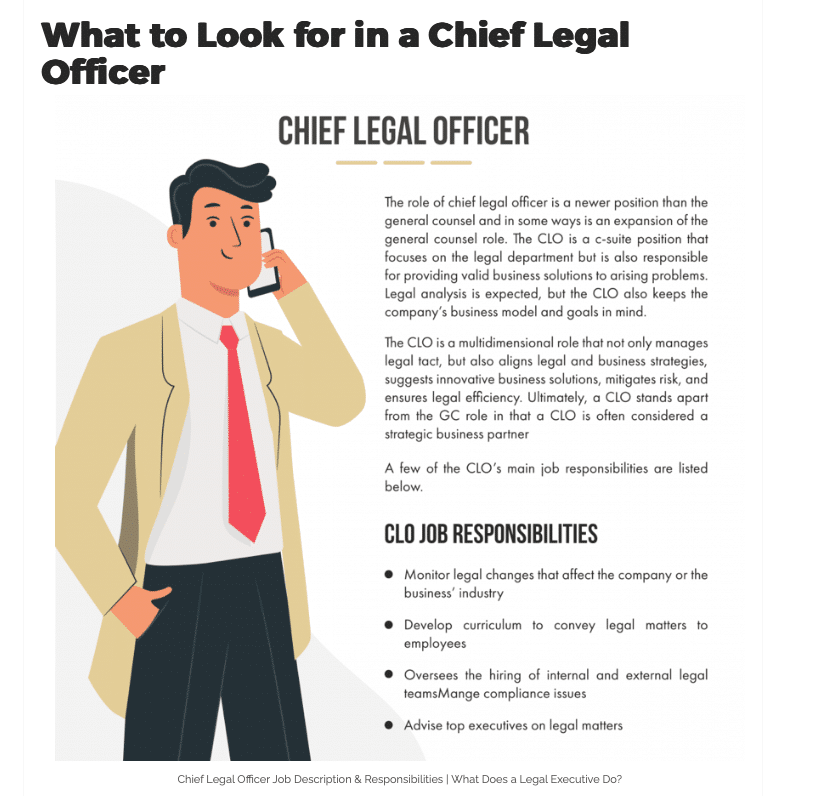 Every general counsel or chief legal officer will have their custom needs when it comes to some of these business elements of running a legal department, depending on prior experience, education, or workload. However, the right ALSP can be a key partner in meeting and exceeding the increased expectations that your c-suite, board, and other stakeholders now have of your legal department. Exigent, for example, provides a host of consulting and analytical services to give GCs a competitive edge and drive value for their stakeholders.
2. Your Legal Team Has Limited Support
As a company grows, the legal team likely should also, but we all know this isn't always the case. Corporate legal departments are sometimes the last to receive additional help in terms of full-time employee support. C-suites and others like to see sustained growth before justifying the additional cost of permanent legal support in addition to GCs competing with the priority budgets of other departments. ALSPs provide a valuable bridge during periods of growth for your company through flexible support on a per-project basis. This way, you can meet your legal department's demands without hassle with the red tape of hiring full-time support.
3. The Demands of Your Legal Operations Are Hard to Forecast
Even if you have the green light to hire more people, you may not always be able to recruit and onboard them in time to meet the deadlines of a particular project or legal operation. M&A activity and litigation matters can sneak up on even the most prepared and vigilant GCs.
Having a reliable ALSP on call during these periods of tumult can provide peace of mind to your team that the company's legal needs will be timely met. The best ALSPs know how to leverage both technology and the professional skill of on-call legal talent to build a custom plan for your operations that is efficient and cost-effective.
4. You Have Fears of Unexpected Turnover in Your Staff
Sometimes the difficulty in forecasting your legal workflow needs does not come from the unexpected timing of projects but comes from the unexpected departure of attorneys or staff. Legal departments and law firms have not been immune to the recent shift in talent as employees look for work that better aligns with their career goals (e.g., higher pay, locality, work-life balance, remote work opportunities, etc.)
ALSPs offer a valuable hedge against this probability by filling gaps in demand with experienced legal professionals. Additionally, using ALSPs for their CMS or other systems can protect legal teams against the risks of irreplaceable corporate knowledge leaving with personnel turnover.
5. You Struggle with Administratively Burdensome Compliance Tasks
Handling compliance objectives and processes can be one of the most challenging charges of a legal department. GCs and staff attorneys are more than capable of handling the administrative minutiae of compliance. However, doing so can risk the timely completion of the equally important high-level work that drives the value of a legal department. Depending on the nature of the compliance matter, you may also need to spend considerable time and resources researching and training legal staff.
Offloading compliance efforts onto your ALSP reduces your legal spend on training and creates opportunities for your attorneys to perform other essential tasks. Now, they can devote most of their attention to legal input on business strategy with your company's key decision-makers.
6. You Want to Maximize Your Legal Spend
Hiring a third party to help manage your legal spend can sound paradoxical – exerting legal spend to refine your legal spend. However, getting feedback and legal spend analysis from an objective and neutral ALSP gives GCs immeasurable power. They can see beyond their potential for bias, get clarity on current trends, and make decisions that improve their department's ROI without sacrificing quality.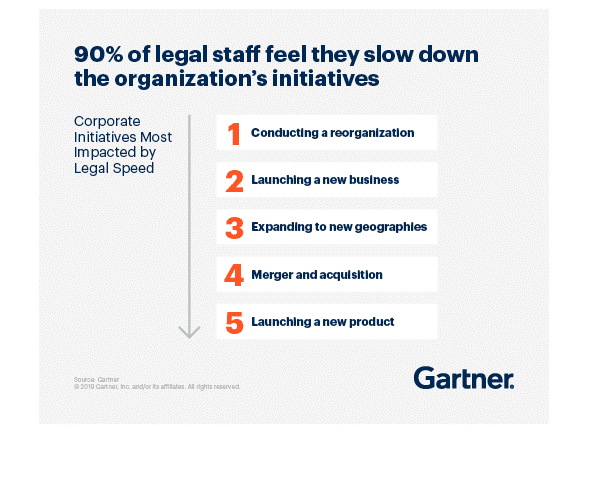 7. Your Corporate Legal Department Needs a Jumpstart in Digital Transformation
Realizing the benefits of technology can be difficult for some legal departments. Attorneys can quickly highlight gaps in available technology and remain staunch in their support of the status quo. Yet, this approach can be part of why legal departments get poor reputations as inhibitors to a company's future success. While there is a time and place for saying no, adopting useful legal tech is not it.
As non-traditional legal service providers, ALSPs take the burden of trial and error that can come from developing useful tools in areas like contract management solutions and document review. The benefit for the legal departments we service is the ability to tap into that experience as our experts advise on and implement a system that will meet your needs on day one because they've done it before.
Start Shopping for an ALSP with a Global Leader in Exigent
For the reasons above, ALSPs are becoming less of a novelty within corporate legal departments and developing into a critical partner for GCs in building resilient and powerful legal operations systems. Exigent prioritizes two things in its mission of empowering legal departments, hiring experienced legal talent coupled with data analytics. This focus makes us a leader in legal evolution and generating results for our clients.
Start shopping for an ALSP by consulting an Exigent representative today.