Corporate legal departments are a hotbed of valuable raw data that can give c-suites and business leadership advanced insights for future decision-making for reduced spend.
The challenge for general counsels and chief legal officers at the helm of these legal spend and data analytic initiatives is finding the best way to present that information for future use. This is where having an effective legal metrics dashboard becomes imperative. Here, you'll understand the main considerations when building your dashboard to benefit your legal department.
Key Takeaways
Your legal metrics dashboard should automate, combine, and visualize your most important legal spend data.
Focus on your legal spend goals when building a dashboard and include the factors that influence those goals, such as your industry or the breadth of outside counsel usage.
Prioritize a functional legal metrics dashboard that empowers you to make decisions at a glance.
Benefits of a Legal Metrics Dashboard Should
Recent survey data suggests legal departments are in a transformative period with their legal spend as some are spending big while others are decreasing costs. The reason for this differential could be that legal departments are becoming more conscious of the strategy and analysis behind legal spend choices.
The invoices from your outside counsel are powerful sources of legal spend data that can tell you a lot about the effectiveness of vendor relationships on your key legal processes. Unlocking the power of that invoice through a digital legal metrics dashboard should aim to make your data more accessible and usable in your legal spend analysis through the following:
Automating the collection of legal spend data into a central interface
Combining isolated sets of data (e.g., the billings from two outside counsel panels)
Visualizing your legal spending through pie charts, bar graphs, and other infographics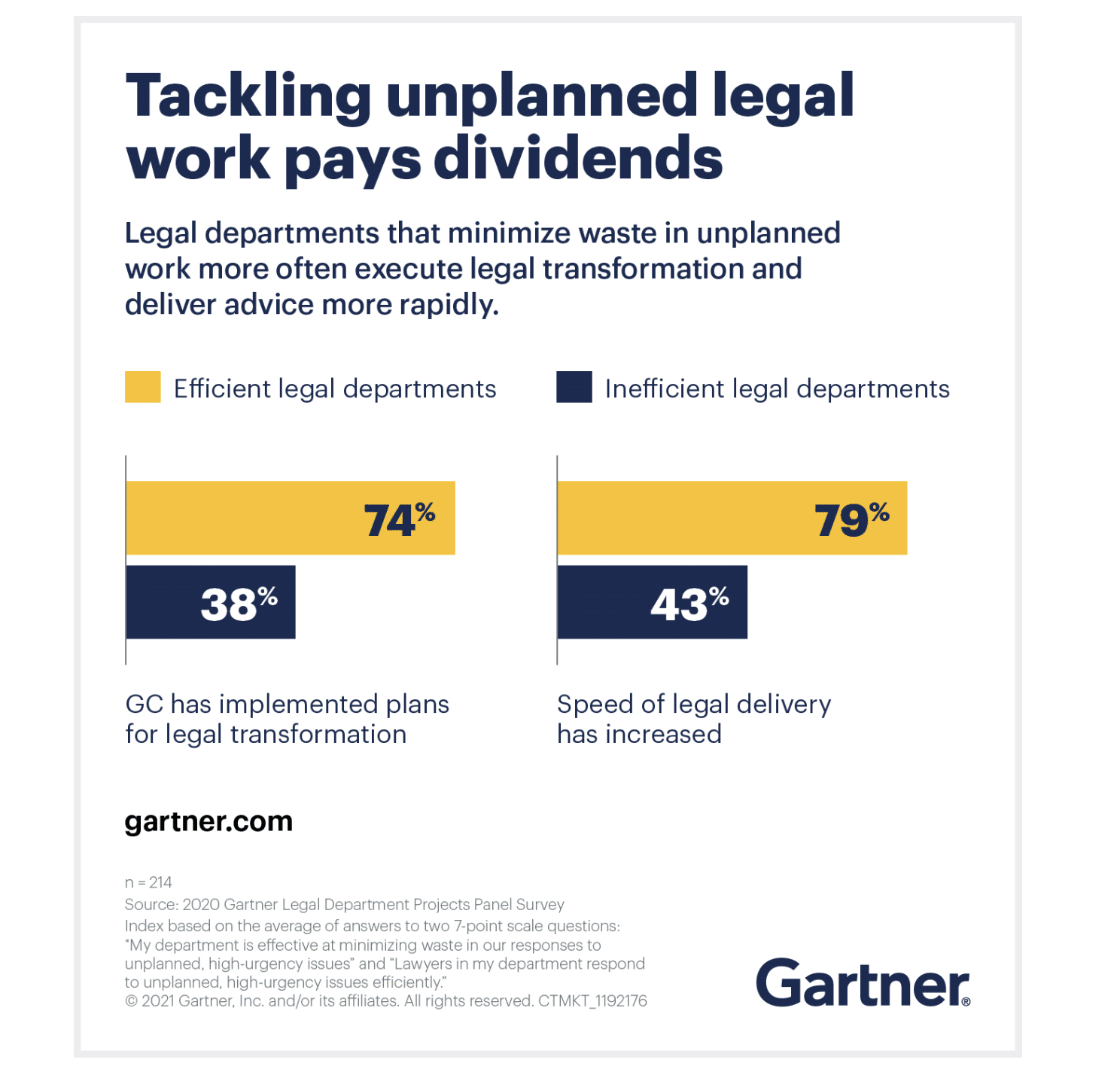 Identify and Rank Your Unique Legal Spend Goals
Your legal spend goals generally distill into two different sets of priorities:
Achieving a legal outcome: Settling a claim against the company, closing a deal, obtaining a critical business license from a regulatory body, etc.
Cost-effectiveness: Achieving that legal outcome with the most efficient allocation and use of your department's resources, financial and otherwise.
While cost and outcome are universal goals for corporate legal departments, their application can vary from one department to the next. Your legal metrics dashboard should reflect that uniqueness. Factors that could influence the makeup of your dashboard may include:
The industry of the business you serve (i.e., the legal needs of a real estate developer will differ from those of an insurance company)
The diversity, range, and frequency of legal matters you encounter (e.g., employment, worker's compensation, contract disputes, personal injury, regulatory compliance)
The number of outside counsel and legal vendors your company engages (i.e., the higher the number, the more interest you may have in metrics comparing your vendors for greater insight).
The geographic expanse of legal operations (i.e., do you need metrics that cover a single state or region versus that of a nation, a continent, or the entire globe?)
The depth of your legal department's operations, including the use of outside counsel, could mean that you need several dashboards that provide different vantage points but are accessible from a main interface.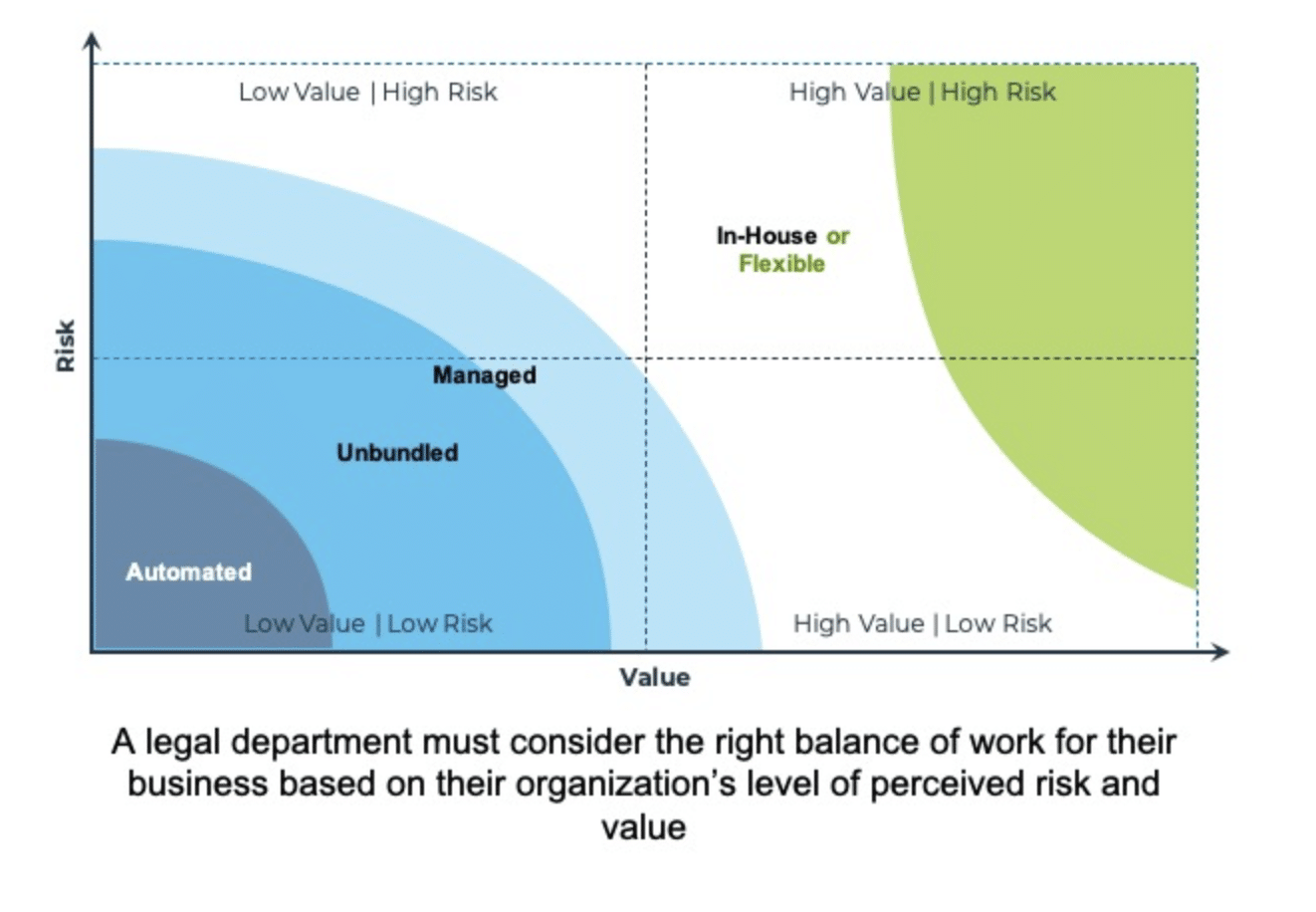 Develop a Functional Legal Metrics Dashboard for Daily Actions
Access to legal spend data through a dashboard is only useful if you (as the GC) can act on it. In other words, your legal metrics should be functional and empower you to take future steps.
For example, a basic legal metric might be knowing how much your department has spent on outside worker's compensation claims in the aggregate over the last year. While useful in a big-picture setting, an improved functionality of that metric might be the average cost of processing a worker's compensation claim from start to finish over the same period (i.e., cost to dismissal, settlement, or judgment). The latter empowers you to take actions such as:
Choosing to send a future matter to outside counsel versus keeping it in-house
Setting a ceiling for settlement discussions
Evaluating quotes or proposals from new counsel
Incorporate Short- and Long-Term Metrics
A functional legal spend dashboard usually uses short- and long-term metrics from your legal data. Short-term metrics might provide insights on the accrual of interest or late fees on an invoice or tell you about the division of labor on a case between a partner and associate from an outside firm.
Long-term metrics on your dashboard compare (i.e., benchmark) some of the historical legal spend data at your fingertips. This gives you greater context for identifying trends and anomalies in your legal department's operations and spending. For example, the number of legal claims that typically occur in specific states or countries of operation. You could also look at the number of billable hours a process usually takes, which could highlight when matters are taking longer than expected.
Other Types of Legal Spend Data for Your Dashboard
The legal spend data on your dashboard should encompass more than just financial metrics. Other cost-related data is equally important, if not more so, for giving proper context to a figure and how you plan to use it in your forecasting or decision-making.
Examples of non-financial legal spend data a legal dashboard may include are:
The number of outstanding claims or matters your legal department is managing
The number of days since the matter began
The stage of the legal process (e.g., intake, complaint filed, discovery, due diligence phase, post-judgment, etc.)
The hours billed on a project
Profiles of your outside counsel specific to their interactions with your department
Invoice due dates and account holds
Average length of time for completing a specific legal operation
Start Building Your Dream Legal Metrics Dashboard Today
Your legal department relies on ALSPs, outside counsel, and other vendors to meet the growing legal needs of the modern business. A legal metrics dashboard can help you manage all of those moving parts for increased efficiency and see the forest through the trees.
Exigent – through its experienced and skilled team of data analysts, attorneys, legal operation specialists, and technologists – supports GCs in creating custom dashboards for monitoring legal spend.
Consult with our legal spend professionals for help building a legal metrics dashboard that works for you.