A recent survey shows that 68% of business professionals need to access contracts at least weekly. That same survey suggests it takes those professionals over two hours to locate a contract and find specific information within it. Inefficient contract lifecycle management (CLM) can hinder a legal department and the business units it supports. As a result, GCs are turning to software solutions and other strategies for improvement, but this is only half the battle. Our CLM implementation guide provides critical information for ensuring your operations have the best chance for success.
Key Takeaways
CLM implementation begins with choosing a software tool or system that best achieves the goals of the company and addresses pressing needs. 
Your implementation team and roadmap will be essential for the successful adoption of your CLM system.
Be proactive in identifying and troubleshooting potential failure points in your implementation strategy.
Establish review periods to reflect on outcomes and make necessary adjustments to your CLM strategy. 
1. Carefully Select a CLM Tool That Meets Your Legal Department's Goals
Successful CLM implementation begins with preparation and understanding the contract issues you are trying to fix. The misconception for some GCs is that a new CLM system will magically fix their contract workflow issues. This leads to disappointment when you purchase new software and tools that do not provide instant solutions.
Before buying a CLM, identify your specific goals. For example, you may want a tool that automates certain search functions or provides an initial level of review for non-standard terms. Perform thorough research on potential solutions, get demonstrations, and plan an exit strategy should you need to change course after starting the implementation process.
2. Establish a Roadmap for Implementing the CLM
Besides strategically selecting CLM software, create a detailed roadmap for the implementation process. Integrating a new system into your legal department requires investment and time, leading to greater efficiency rewards later. Your roadmap should break the implementation process into manageable steps and provide timelines for completion. Key elements of the roadmap could include the following:
Standard controls like titling conventions for contracts and other organizational structures.
Your system for onboarding current contracts and handling issues like file conversions or other formatting concerns.
Creating playbooks and materials for training and reference on the use of the CLM.
Establishing security clearances to limit potential disruptions during system infancy.
Be realistic about the capabilities of your legal department and prioritize CLM implementation initiatives that will produce the greatest return to your team and the business units it services.
3. Assemble Your CLM Implementation Team
Besides due diligence and roadmap development, you want to establish the CLM implementation team. While your legal department will likely spearhead the campaign, consider including representatives of the business units within the organization that will heavily rely on the new CLM as well as their leadership. Ideal members for the CLM implementation team could include:
Senior GCs and transactional-focused attorneys
Contract operation specialists or paralegals
Sales team members
Finance and data analysts
CFO
COO
Procurement and logistics specialists
Compliance officers
When assembling the team, aim to create a group that can provide useful insight on every angle of the CLM. GCs will want to seek their input and help at each stage of the implementation process, including initial selection, roadmap development, training, and other efforts to ensure successful adoption throughout the company.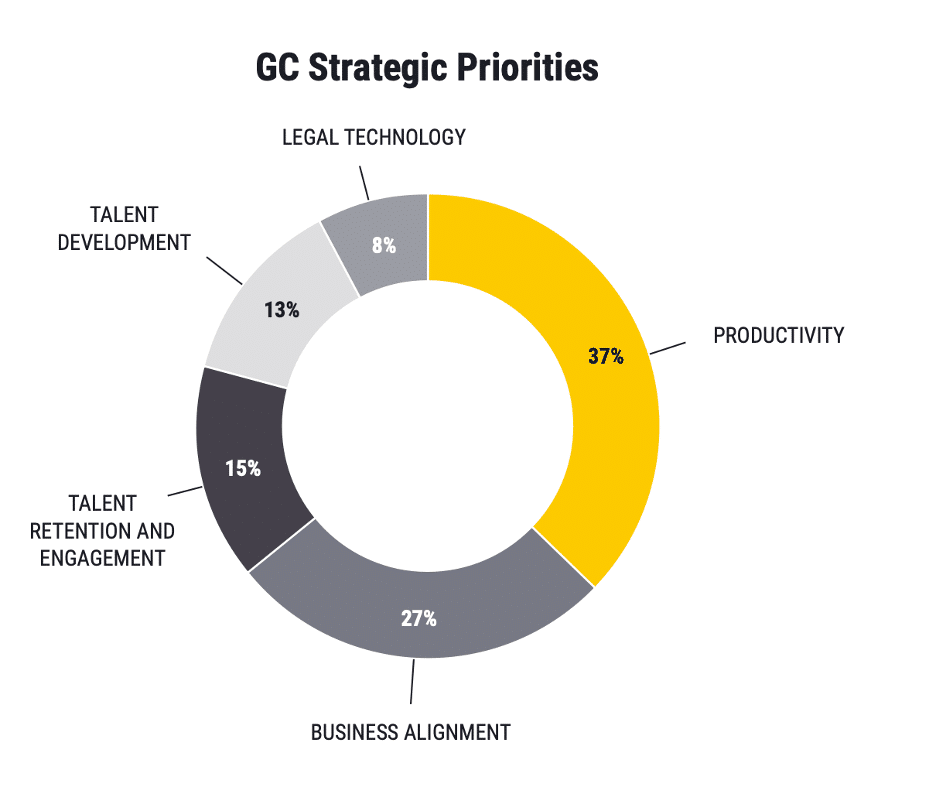 4. Anticipate Points of Failure and System Risks
With all projects, issues and obstacles are likely to arise, potentially jeopardizing or significantly delaying your CLM implementation. You want to proactively identify these roadblocks and develop strategies in place for how the CLM will adapt and keep the implementation moving forward. Examples of problems that could lead to adoption failure are:
Extraordinary contracts or deals that don't neatly fit into your roadmap or playbooks (e.g., mergers, certain asset purchases).
Layoffs and employee turnover that force you to start over in training.
Organizational structure shifts due to board or C-suite decisions.
Changes in contract conventions and other software systems that interrupt integration with the CLM.
The addition of business units that creates new contracting needs.
New laws or regulations, introducing additional reporting obligations that you will want your CLM system to produce.
5. Continuously Revisit and Adjust Your CLM Implementation Strategy
Your CLM implementation is an ongoing process that requires consistent tracking and occasional review to ensure it is still meeting your legal department's needs. This is not different than any other legal operation or workflow. At a minimum, hold annual reviews of your CLM to analyze its effectiveness and consider areas for adjustment such as:
The organizational structure of contracts (i.e., ease of finding contracts and their terms).
The gathering and presentation of key contract data in a dashboard or another format.
The functionality of your CLM for drafting, negotiation, renewal, and termination processes.
For More Help with CLM Implementation and Contract Automation
Contracts are a valuable source of information, and their management can lead to losses or gains for a company. Legal departments, as natural stewards of contracts, can position themselves as value generators rather than cost centers through successful CLM implementation.
Our CLM experts simplify contract management workflows and streamline operations, providing actionable insights for your C-suite decision-making.
Contact us today for a free consultation.