Fiona McCambridge, Associate Director, Business Development
The best part of my role here at Exigent is helping connect corporate legal professionals with best practices and engaging with them on the implications of emerging trends. To that end, I spend a lot of time listening to our clients, and networking and participating in a host of industry events. Here are some of the issues that are top of mind based on my interactions in the market. Do these resonate with you? What's top of mind for you that is missing from this list?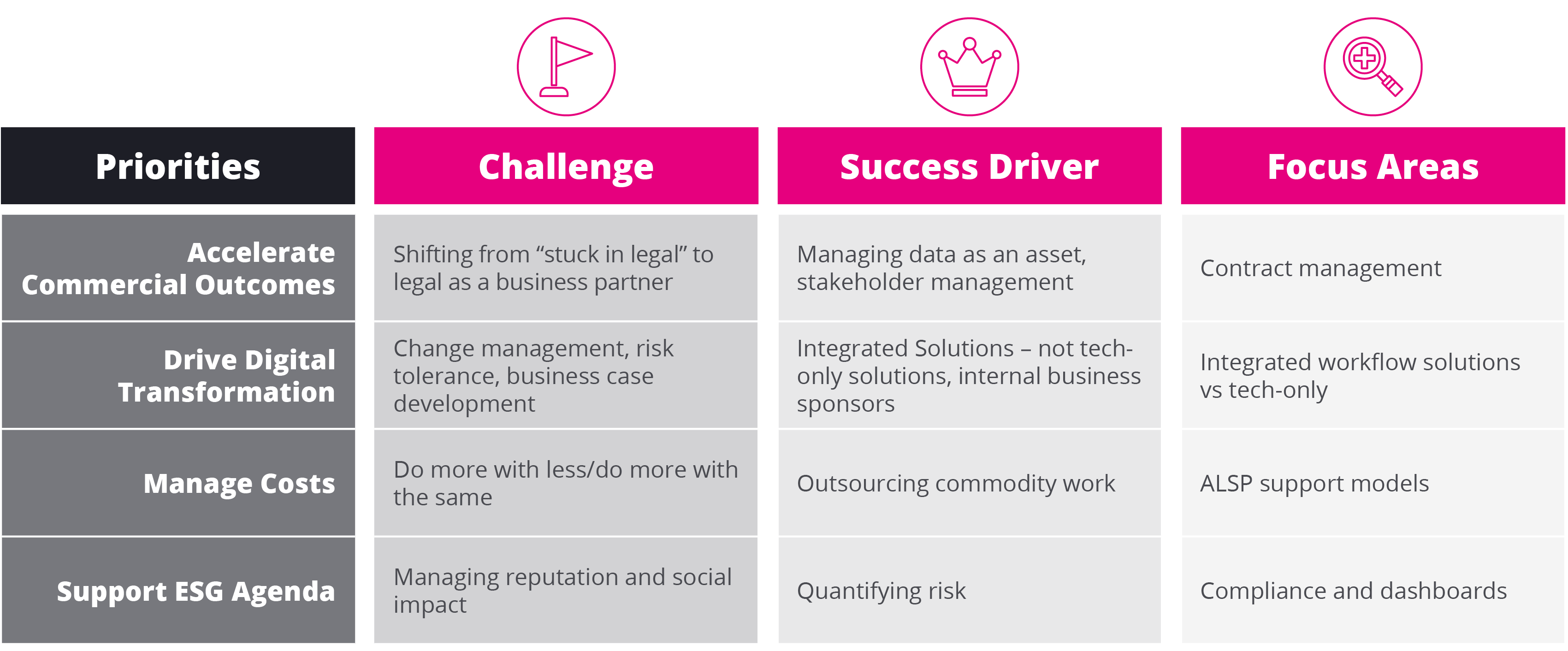 Reach out to me directly. I would love to hear from you, so we can discuss how Exigent can partner with you on addressing the most important priorities for your business.