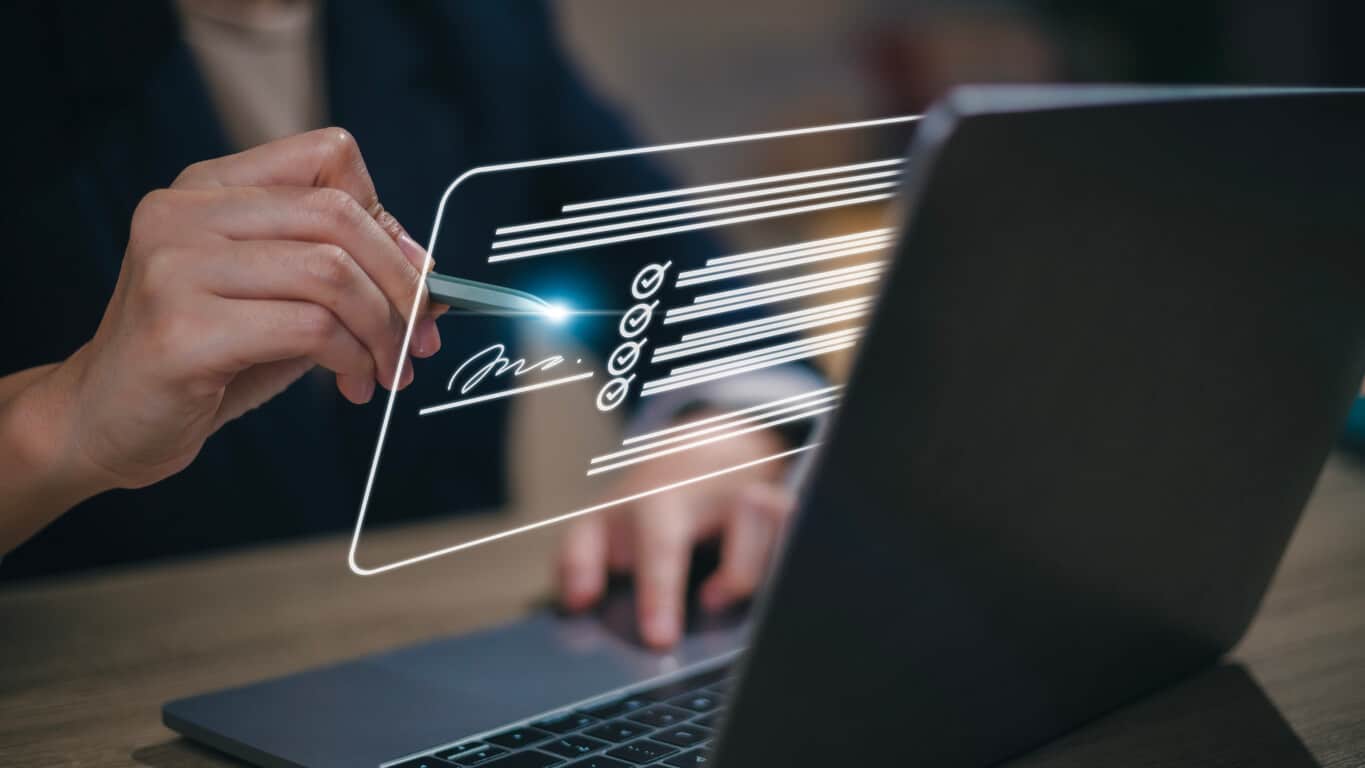 The Why and How of Digital Contract Management in 2023
Digital contract management should be on the minds of general counsels and chief legal officers everywhere considering that analysts predict 85% of organizations will adopt cloud-based systems by 2025. 
Despite a long history of contract operations taking place on the computer via word processors, the idea of digital contract management is still in its infancy. To improve your understanding of digital contract management in 2023, our guide breaks down the motivations behind the practice and highlights key improvements your team can adopt today.
Key Takeaways
Digital contract management is about generating value from the contract lifecycle through more efficient processes, more data insights, and more attention to compliance. 
Contract creation can benefit from digitization using form libraries, collaboration tools, and automated review of drafts.
You can generate valuable data from your contracts using digital tools that organize key information and inform your team about action items like looming deadlines or payment obligations.
Comparing Analog and Digital Contract Management Systems
Before the computer, our contract management systems (CMS) primarily relied on analog methods. We created contracts from scratch with a typewriter and maintained executed contracts in corporate minute books in file cabinets. Now, most CMS takes place on the computer. We draft in Microsoft Word and store all contract documentation on platforms like OneDrive. 
Yet, our digital contract management systems still have varying degrees of separation among corporate legal departments depending on the preferences and savviness of those in charge. For example, the difference between running redlines in Word versus making manual edits and uploading a pdf copy for a junior attorney to incorporate. As a result, you might think your legal department already operates under a digital contract management system. However, you may be missing out on key elements of digital contract management that are essential in 2023.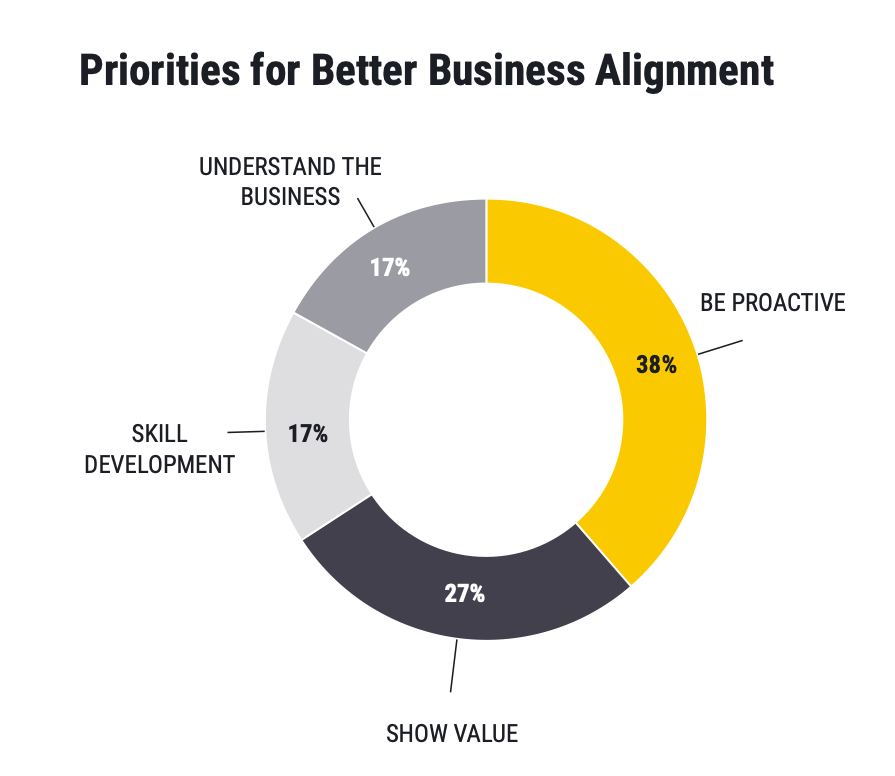 The Benefits of Digital Contract Management
Digital contract management is about generating value for the entire organization, not just your legal department. By optimizing your contract process, digital contract management can prevent unnecessary costs that harm a company's profit margin. 
When we talk about digital contract management, we are generally looking for ways to do the following:
Improve the speed of processing a contract (i.e., review, negotiation, execution). 

Achieve greater compliance results and avoid missed obligations.

Have consistency in your contract management (e.g., use of standard terms and internal controls by contract type). 

Collect more contract data to improve your legal department's ability to self-audit, report, forecast, and provide other insights to your business partners. 
How to Practice Digital Contract Management in 2023 for Each Stage of the Contract Lifecycle 
The contract lifecycle is most easily broken into three stages: contract creation, monitoring active contracts, and contract renewal or termination. The benefits of digital contract management can be found in each of these stages and their subparts. Let's take a closer look at each stage.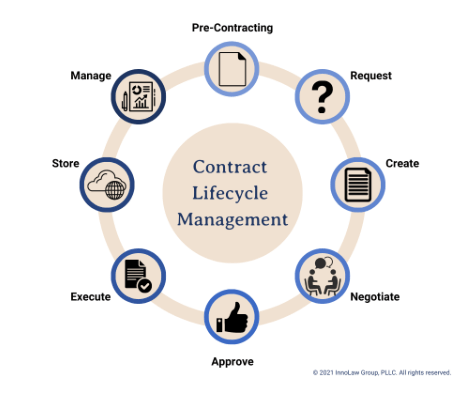 1. Digital Contract Creation 
Contract creation is the first stage of the contract lifecycle and includes all the parts involved in making a contract from start to finish. Here are some ways digital methods can improve your legal department's contract creation process:
Maintain a Digital Library of Contract Forms 
When you are the party responsible for the initial draft, it can be a challenge to find the right starting point. Many attorneys rely on a precedent form from a prior transaction as opposed to a thoughtfully developed template. The problem with this approach is you risk incorporating non-standard language unique to the prior deal.
 Taking the time to establish a digital portfolio of contract forms and clause banks will ensure consistency in your contract creation, a key ingredient for lowering risk.
Use Digital Tools for Your Contract Review and Edit Process
The first step in reviewing a contract draft is to thoroughly read it, looking for mistakes, potential issues, and other items to address through edits. However, relying solely on your experience and knowledge can limit the effectiveness of the review process. With contract automation tools, you can build a safety net that will check for missing terms and unfavorable or non-standard language before you begin your review. 
Check out Microsoft Ignite's: Improving the Review and Approval of Contracts with Microsoft Teams, Power Automate, and SharePoint Syntex
How Microsoft Teams and Power Automate can play a role in digital contract management with improved review and approval processes.
Experience the power of SharePoint Syntex and Microsoft Artificial Intelligence capabilities in a contract management scenario to extract key metadata; perform business process automation for review; integrate with Microsoft Teams for approval; and then assemble new documents based on a document template.
Contract creation is a collaborative process, and digital tools can make getting input from various stakeholders faster and more effective. In Microsoft Word, for example, you can create different permissions for stakeholders to review, comment, or edit. You can also direct stakeholders to specific terms that need attention or approval – a necessity for business partners when working on lengthy contracts filled with legalese. 
2. Monitoring Active Contracts 
Another benefit of digitizing your contract management for your legal department is the value creation from improved access to key contract data. This is a huge benefit for your analysis work as well as administration. Consider implementing the following digital tools for improved monitoring:
Contract tagging

: Tagging contracts, for example, by contract type or party name, can make it easy to search and aggregate data for analysis, such as auditing for compliance or calculating outstanding liability.

Monitoring contract deadline:

Connecting contract terms with your calendar or other systems can help monitor deadlines and ensure your business partners take the required actions (e.g., notice periods, renewals, payments).

Dashboards:

Creating dashboards can provide you with key details of a contract when an issue arises (e.g., drafting team, responsible department, term length, description, outside party). 

Improved contract creation:

Catching mistakes made in past contracts can translate to better performance in the future through your contract creation process.
3. The Renewal or Termination of a Contract
Digital contract management can also aid with your legal department's process for renewing or terminating a contract. For example, you can set up alerts that inform your legal team of an expiring contract, providing enough notice for your business partners to decide whether to renew, amend, or terminate the contractual relationship. A digital platform allows you to readily assemble your team for pursuing one of those actions to lower the risk of disruption to business operations.
Upgrade Your Legal Department with Digital Contract Management
Digital contract management allows your legal and business teams to collaborate for a smarter and more efficient contract lifecycle. Your legal department already has the tools that allow for digital contract management through your Microsoft productivity suite but may lack the technical knowledge to adapt those tools to your contract process. Exigent's legal design experts bridge this gap for GCs with limited resources so they can maximize the value of their contract management systems and provide more insight to their c-suites. 
Curious about digital contract management with Microsoft 365? Contact us today.
Exigent is an Alternative Legal Services Provider (ALSP) breaking industry boundaries and raising the bar for data-driven decision-making. With a powerful combination of technology, legal expertise, and business acumen, Exigent creates expert solutions that drive better legal and business outcomes for law firms and corporations.
Exigent delivers scale, expertise, and insights that generate bigger returns for CLM – Contract Lifecycle Management, Legal Spend Management, e-Billing, Due Diligence, Document Review, eDiscovery and Litigation Support, Commercial Services, Regulatory & Compliance, Outsourced Legal Administration, and  Legal Tech Design. 
Follow us on LinkedIn and Twitter to transform the way you do legal.