Exigent is fortunate enough to work alongside several leading law firms, corporates and document review platform vendors globally, aimed at delivering a seamless litigation and e-Discovery support offering to in-house legal teams.  We are excited to be a part of e-Discovery Day and to contribute towards e-Discovery's vital growth.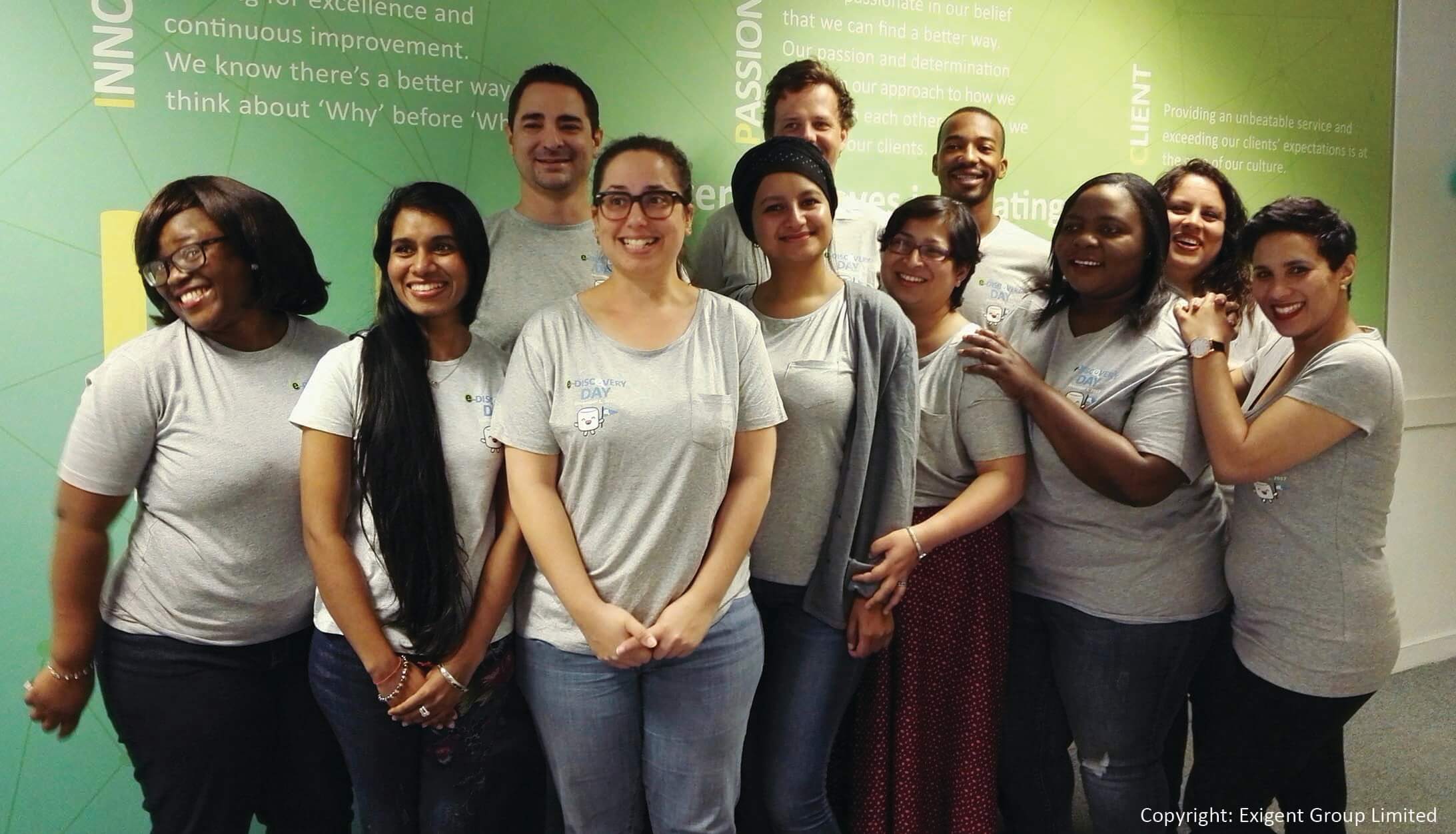 Given that Exigent's Litigation Support Team (the hard-working individuals) eat, sleep and breathe e-Discovery, we are most excited to be a part of this day.  We look forward to being able to exchange on this day the immense knowledge that we have on emerging e-Discovery topics.  Friday, 1 December 2017, will be packed full of online and live events aimed at promoting awareness and education about e-Discovery and the immense benefits that it offers.
Our wealth of knowledge and experience in litigation services enables us to facilitate a high quality, cost-effective and speedy solution to all aspects of your e-Discovery needs.  Through efficient intelligence and measurable delivery, Exigent has become one of the most experienced and innovative providers of e-Discovery support offerings.  From sole traders to AmLaw 500 firms, we provide a comprehensive suite of legal services, highly trained and reliable staff and the best-of-breed legal technology solutions.