The idea that GCs need to become key business communicators, both internally and externally, I'm sure fills most with dread. And yet the reality is that if GCs expect or want a seat at the board table, and wish to be listened to as trusted advisors across their organizations, then good communication is crucial.
The recent KPMG report, Through the Looking Glass, which surveyed numerous CEOs, COOs and board members about the role of the GC, takes it one step further and states that a GC must become a 'communicator, connector, delegator and manager'.
While I think KPMG may have taken things a little far – after all, not all GCs are aiming for board level positions – the idea of effective communication and an ability to build trust with people is more relevant for a GC today than it has ever been.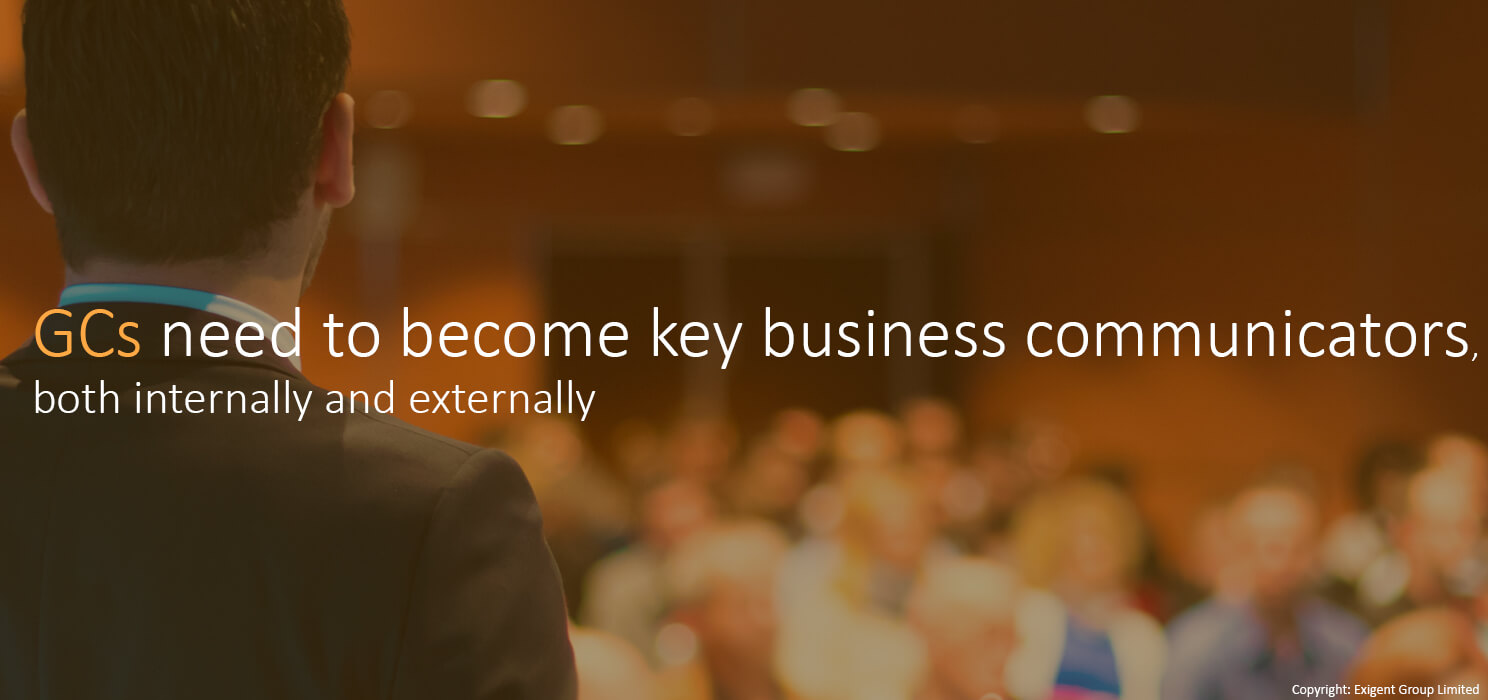 In the wake of myriad internal restructures and hyper-competitive legal markets, crises involving data breaches, and with mergers and acquisitions rife across all industries, the GC plays a central, if not the central, role in calming crises through communication. The ability to effectively present the risks of a situation and discuss the reasoning and options of the ways forward should be part of a GC's job description. Whether the communication is to the CEO, the external media, or the social media team within the organization, is irrelevant.
The challenge is that most GCs are 'unaccustomed to public speaking', preferring to remain in the background and merely supply legal expertise. Taught to attend to the detail, write in a defined way and have a fastidious dedication to the letter of the law, most GCs have a specific perception of themselves which does not involve speaking at press conferences or presenting yearly plans to the board of directors.
This perception permeates throughout the organization and leads colleagues to see a similar picture of a very separate and stately legal function. This is further compounded by organizational structures not conducive to GCs' intermingling. Most departments interact with each other – marketing with sales, sales with finance, finance with HR, etcetera. However, the legal department is likely to have little interaction with departments other than senior management. On the occasions when the legal team and GCs do have contact with other areas of the business, it's likely to be for unwelcome reasons: employee misconduct; theft; or other serious issues, with negative connotations. It's therefore no surprise that public or inter-organizational speaking fills most GCs with dread.
Interestingly, the report suggests that part of the solution is to '…have a well-prepared team and well briefed cadre of external advisors', which the GC can manage and run. According to the report, a GC must lead their department, often leaving the day-to-day duties to a third party or specialist company secretary.
Driving greater efficiencies and adding value are currently key areas of industry focus. This is placing increased pressure on GCs. As the report states, by effectively using a third party, outsourcing the more repetitive tasks, and managing a streamlined in-house team well, major strides can be made.
This raises two noteworthy points:
First, outsourcing work ensures a GC has more time to focus on the more legally strenuous, specialist tasks which are of greater value to the business. Using tools such as data visualization can help GCs to communicate this value to colleagues and board members across the organization. By using data gathered from specific sources in a visual way, combined with the communication skills to present the information, colleagues can more easily (and more readily) see the value in what a GC is saying. For example, I often use this slide as a way of demonstrating to GCs how vital data presented in the right way, simply and visually, can realize huge value and create real impact.
Secondly, by outsourcing the more labor-intensive tasks, a GC can be available for additional internal interactions. Working more closely with colleagues, regardless of their position or function, not only helps a GC initiate a change in the perception of others within the business but, equally important, it helps further their commercial understanding of the business as a whole. This, in turn, then ensures GCs have a more rounded view of the organization and are better able to recognize and manage risks before they become reality. I wrote more about this at the beginning of this blog series here.
The KPMG report acknowledges that for a GC to become a skilled communicator, manager, delegator and thinker is not an easy task and makes the point that the most important attribute is the trust they foster. Being at ease around colleagues or in the boardroom, in presenting plans to investors, or in a PR crisis, for example, inspires confidence and builds trust within the media and external audiences. This, in turn, builds confidence among the organization's customers.  If a GC wants to change others' perceptions internally, there is no better way than helping drive more customers through the door.
Recommended reading:
---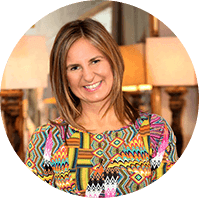 Author – Nicola Stott, Global Managing Director at Exigent Group Limited