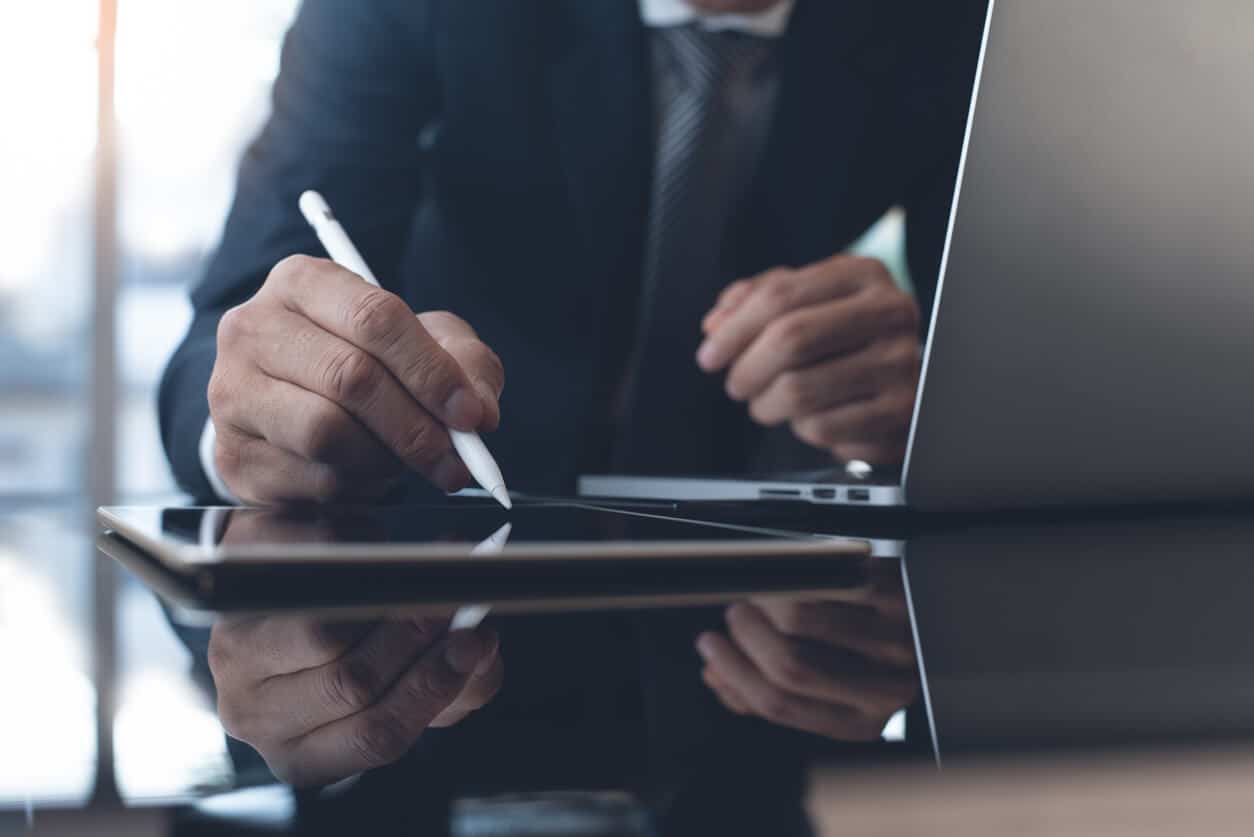 Automation is a hot topic for general counsels and chief legal officers who are facing downward pressure from their c-suites to lower costs and maintain, if not improve, productivity. 
While tools like ChatGPT have great future potential, your legal department may be overlooking simple solutions for more automated legal drafting that exist today. 
This guide explains the purpose of automation in your legal drafting process, the role of new software in achieving this automation, and four areas where automation could pay the most dividends. 
Key Takeaways
Automated legal drafting improvements do not require major software overhauls but should instead prioritize refining your current systems through simple solutions.
Establishing tailored legal intake forms for your stakeholders in other business units can simplify the information exchange process and provide benefits in legal operation data aggregation. 
A regularly updated document repository of forms, clauses, and playbooks can automate your legal drafting by improving your starting points and roadmaps. 
What Is Automated Legal Drafting? 
The legal drafting process is the management of several small workflows that you must coordinate to create a legal document, such as a contract, brief, motion, email, letter, and regulatory filing. Examples of these smaller workflows include: 
Intake (i.e., getting the matter-specific information you need to create the draft)

Use of legal forms and templates

Legal research 

Review, negotiation, and editing of legal documents

Execution (i.e., document signing, transmission, and storage practices)
Conversely, automated legal drafting involves streamlining these legal drafting workflows to improve speed and efficiency, accuracy, and consistency. Effectively, you are trying to avoid recreating the wheel every time your business stakeholders come to you with a request for a legal document on a matter.  
Does Legal Drafting Automation Require Major Investments in Software?
The modern discourse on automated legal drafting has largely focused on using new software programs to simplify the drafting process by doing the work for you. 
While newly available technology in this space has its benefits and concerns (e.g., accuracy), they mask the true purpose of legal drafting automation: improving your legal drafting process. Bill Gates' statement on technology tends to hold true here – automation applied to an efficient operation will magnify its efficiency, but automation applied to an inefficient operation will magnify its inefficiency. 
For most in-house attorneys, customizing their current systems – like Microsoft 365 – is often an easy solution with compounding benefits. 
In other words, the focus of automating your legal drafting process should be less on finding replacement software and more on refining your current systems to reduce friction and inefficiencies.
Automating Your Legal Drafting Process 
Here are some strategies to help you improve operational efficiency and reduce costs for your legal department.
1. Develop Client Intake Questionnaire Forms Tailored to the Legal Drafting Process
A functional intake process should be at the top of your legal department's priority list for automation. Your intake process is how you obtain the relevant information to start and finish a legal drafting project. 
But how do you extract the necessary information from those stakeholders? In the absence of a streamlined process, your legal team may have to rely on various methods of communication with the stakeholders (e.g., email, phone calls, Slack). This can be time-consuming and inefficient because the styles of communication require a lot of back and forth (e.g., posing questions, waiting for responses, and soliciting answers). 
A thoughtfully built intake questionnaire form can streamline the information-gathering process for your legal team when preparing a legal draft project. Benefits of this type of automated solution include:
Transfer the responsibility of providing information to the stakeholder, who must complete the form to initiate the request.

Limit the amount of back-and-forth necessary to extract information.

Create an opportunity for funneling your

legal operations data

for analysis purposes.
You must tailor your intake forms to deliver the most detailed and accurate information available. For example, the intake to draft an NDA for an employee will look much different than the intake to prepare a cease & desist letter for a copyright infringement case. 
2. Maintain a Document Repository with Model Templates and Clauses
The template or form your legal department uses is perhaps the single greatest opportunity for automating the legal drafting process. Starting with a bad form can lead to additional time and effort searching for missing information, finding sample clauses, and comparing model language. 
Automate your legal department's starting point for legal drafting with a document repository and clause bank that incorporates the following: 
Templates for each type of draft your legal department manages.

Clause banks that provide a multitude of ranged outcomes you can easily install based on need (e.g., buy-side, sell-side, and neutral indemnity clauses).

Template variations that conform to the needs of the relevant jurisdiction due to differences in state or federal law.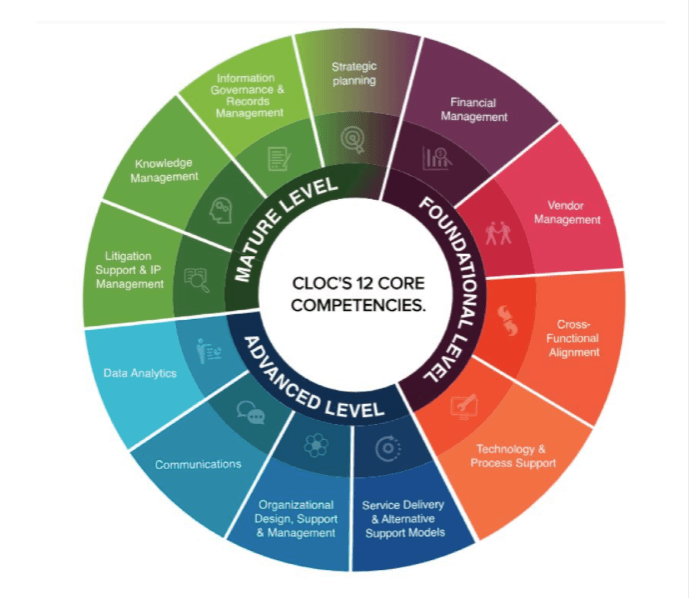 3. Create Playbooks for Your Legal Drafting Team and Stakeholders
As mentioned above, the legal drafting process involves collaboration between several groups, including members of your legal department, stakeholders within your company's business units, and outside parties (e.g., an opposing party or their counsel). A playbook can be another effective tool for automating some of the coordination efforts, which helps to ensure consistent results from your team. 
The playbook should be a comprehensive tool that includes checklists, legal process maps, and other helpful commentary. 
4. Establish a System for Evaluating and Improving Your Legal Drafting Process
Intake forms, document repositories, and playbooks are all excellent tools for automating your legal drafting process. However, these systems do not maintain themselves and are not tools that you can set and forget. 
Your legal department needs a repeatable system (i.e., playbook) for updating your legal drafting workflows when changes in law or business practice happen. Elements of your review process should include: 
Assign elements of the review and update process to your staff

. This could be a great opportunity for junior attorneys or clerks to do legal research while learning your systems. 

Schedule specific review periods

. For example, a quarterly or annual review that best aligns with the nature of the process you are updating. 

Establish an approval process

. Who has the final say over changes and updates to your forms and playbooks? Is it you as the GC or perhaps a senior in-house lawyer with subject matter expertise? 

Have a process for making emergency updates

. Sometimes, you will need to update your process before scheduled review periods. Have a system for making the transition as seamless as possible.
Advance Your Automated Legal Drafting Efforts with Exigent
Taking the initial investment to automate your legal drafting process has the potential to optimize your department while providing side benefits in knowledge management and data analytics. 
Exigent's talented legal operation specialists understand the value that optimized workflow management services can bring to a legal department and can help you implement processes for better automation in your legal drafting. 
Schedule a consultation today to get started.
Exigent is an Alternative Legal Services Provider (ALSP) breaking industry boundaries and raising the bar for data-driven decision-making. With a powerful combination of technology, legal expertise, and business acumen, Exigent creates expert solutions that drive better legal and business outcomes for law firms and corporations.
Exigent delivers scale, expertise, and insights that generate bigger returns for CLM – Contract Lifecycle Management, Legal Spend Management, e-Billing, Due Diligence, Document Review, eDiscovery and Litigation Support, Commercial Services, Regulatory & Compliance, Outsourced Legal Administration, and  Legal Tech Design. 
Follow us on LinkedIn and Twitter to transform the way you do legal.