Building a legal operations team is an ongoing process for GCs, shaped by changes in your company, available technology, or the talent market. Every GC needs a repeatable, adaptable process for building their ideal team. Our 5-step guide equips you to build an effective legal operations team, whether you are a GC hiring your first full-time member or managing a large legal department.
Key Takeaways
An effective legal operations team prioritizes positive outcomes, cost efficiency, and timely communication with stakeholders. 
Use data analytics and process mapping to tell the current story of your legal ops team and its future needs. 
Work closely with third-party vendors, like ALSPs and outside counsel, to build a resilient legal operations team. 

What Makes a Legal Ops Team Effective?
Perceptions of an effective legal team can vary depending on who you ask within a corporate structure. For example, a sales team member might value fast response times, while the CFO focuses on controlling legal expenditures. Despite such variances, effective legal teams generally excel in the following areas:
Outcome-oriented: Does your legal team deliver positive outcomes for the company's stakeholders?
Cost-efficient: Are you making the most of your resources, or do some legal ops eat up disproportionate costs?
Timely communication: Do stakeholders find it cumbersome to contact your team for assistance, or do they view you as a strategic business enabler?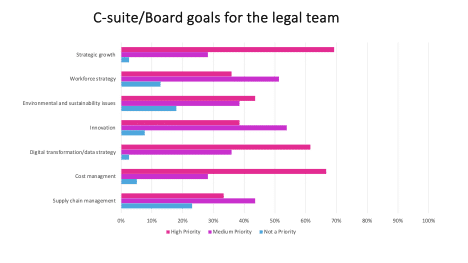 5 Steps to Building an Effective Legal Operations Team
Consider the following steps for building an effective legal operations team, with tactics you can tailor to your company's history, legal team size, and your immediate needs.
Step 1: Assess Your Legal Department's Current Operations
Knowing the current state of your legal operations, including its members, is the first step to building an effective team. Your goal is to assemble a team that meets the legal needs of your company, and that starts with pinpointing each process and identifying who handles it.
In most legal departments, these operations fall into two categories: recurring and ad hoc. The latter occurs regularly, like the review of SaaS licensing agreements for tech companies. In contrast, ad hoc operations are infrequent, less predictable, and may require custom solutions outside of preexisting processes.
Aside from frequency, take note of how much these operations cost and their ROI for the company. This will guide your decision-making on the most effective method for building a legal team to address them. Generally, you will want to keep the most valuable operations in-house.
Step 2: Use Data Analytics for Legal Talent Budgeting
Using the insights gained in Step 1, begin the analysis process to determine how best to allocate a budget for legal talent. This step is where you will make difficult choices: whether to hire attorneys, paralegals, contract managers, or clerks and whether these roles should be full-time, part-time, temporary, or permanent. In some cases, the choice may involve the decision to spend on legal technology that can automate the roles you're looking to fulfill. Some critical data points to consider in your analysis include:
Skillsets needed for each operation
Growth rates of legal operations
Hiring and onboarding costs
Salary comparisons
Step 3: Look Outside the Department to Build Your Legal Ops Team
While the employees in your department are an important foundation, they are not the only members of effective legal teams. GCs must consider the value of ALSPS, outside counsel, and other vendors that can provide support on essential operations. Continually evaluate their rates, performance, and scope of work to decide when to shift work in-house.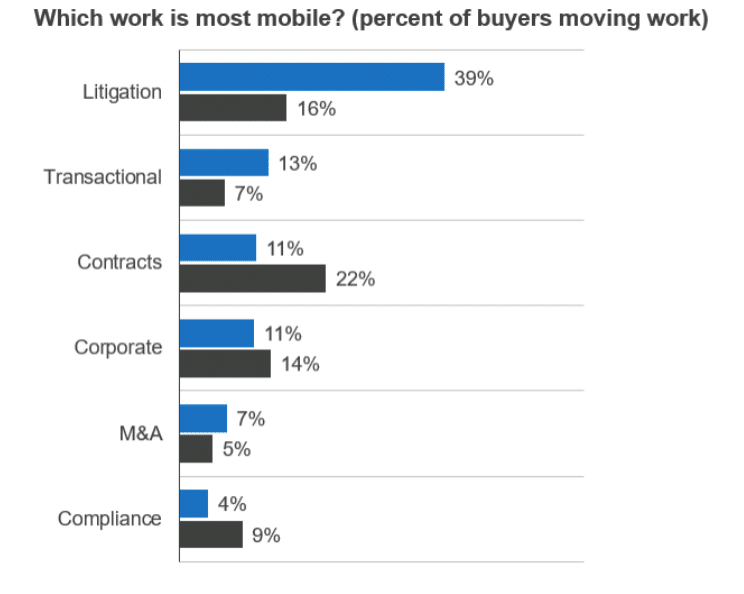 Also, consider the stakeholders from the business units your department serves. They are integral to your team's effectiveness. Explore training programs, new communication channels, and other methods to improve interactions with stakeholders and elevate your team's performance.
Step 4: Develop Strategies for Managing Uncertainty
Change is often one of the greatest obstacles to operations of any kind. For legal departments, this comes in the form of new regulations affecting the business, surprise litigation, market shifts, reorganization of corporate structure, and employee turnover. While you can't always anticipate which events will derail your operations, you can have strategies in place to quickly address them.
Engage in "what if" planning, a popular exercise for GCs and in-house counsels. Detail alternative courses of action, their costs, and other relevant factors. Then, build your resource network to act when the need arises.
Step 5: Plan for Your Legal Team's Future Growth
Forecasting the future growth and needs of your legal department is an important step for effective management. To build your team, you must know what your legal operations need and when they'll be needed. GCs in sync with stakeholders and the C-suite are best positioned to predict legal operation needs. Those needs could be a response to changes in either the type of operations your department must administer or their volume.
The benefit of forecasting is that you might not need new hires. Rather, you could allocate time and resources for existing staff to upskill, meeting new operational needs organically for the company.
Build Your Legal Team with Exigent Today
Exigent is an ALSP that prioritizes the use of data and technology to improve corporate legal workflows around the world. If you need help finding the right solution for building an effective legal ops team, consider meeting with one of our experts today. They'll help you identify the Exigent services that best fit your current issues, whether that be flexible staffing for an urgent discovery project or a customized Microsoft 365 setup for contract management.