There isn't much you can count on in legal teams except change. But are you ready to make that change? Tracking process metrics allows you to keep the pulse of your legal team before, during, and after change. It also helps you identify areas to improve – like where technology and outsourcing might reduce issues while boosting productivity – and your strengths. By investing in these strengths, you ensure a sustained flow of operations.
Learn 10 process metrics to track for staying on top of your performance and optimizing your budget, time, and resources.
Key Takeaways:
Process metrics guide you through the ever-evolving legal landscape.
Tailor your metrics around your goals so you spend your time tracking the areas that impact your team the most.
Continuous monitoring is vital to understanding patterns and resolving issues quickly.
What Can Process Metrics Tell Legal Ops?
Your process metrics, or key performance indicators, provide insights into your department's performance. It helps you monitor different areas, including:
Speed to complete tasks
The ratio of successful to unsuccessful tasks
Company productivity
Costs versus Profit
Process metrics are crucial for ensuring your legal operations team maximizes its productivity while minimizing costs.
The ideal metrics to track depend on your goals. Prioritize speed metrics in your analysis if your aim is to streamline your processes. Others may want to focus on customer satisfaction. However, all metrics fall into three overarching categories: people, processes, and technology. Continually monitor these three metrics to optimize your legal processes.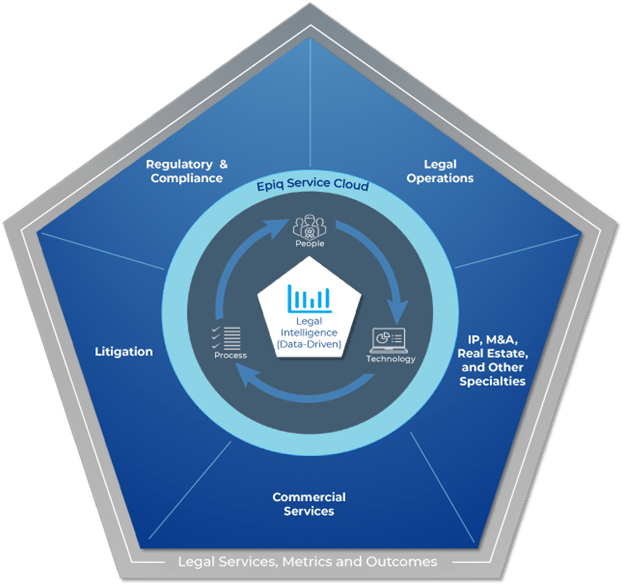 10 Process Metrics Legal Operations Should Track
Use these 10 metrics to identify your strengths and where you can improve.
1. Knowledge Management Effectiveness
Knowledge management metrics help legal ops measure how helpful knowledge and data are to the team. It plays a crucial role in company success according to 75% of legal companies.
These metrics tell you whether your current knowledge management processes are effective and where they might improve knowledge collection and management.
Some metrics to measure include:
Accessibility of knowledge
Value of knowledge resources
Accuracy of knowledge resources
2. Contract Lifecycle Management
Contract lifecycle management metrics allow legal ops to understand how long contracts take from start to completion. Monitoring each contract stage identifies areas for improvement and bottlenecks impacting your time to close.
Given that contracts account for up to 80% of business operations, simply monitoring the length from start to finish isn't enough. You'll need to dig deeper to understand every stage and iron out any delays to streamline the process.
Some specific metrics to watch include:
Average contract negotiation time
Average time spent in each contract stage
Number of contracts at each stage of the lifecycle
How many contracts meet their deadlines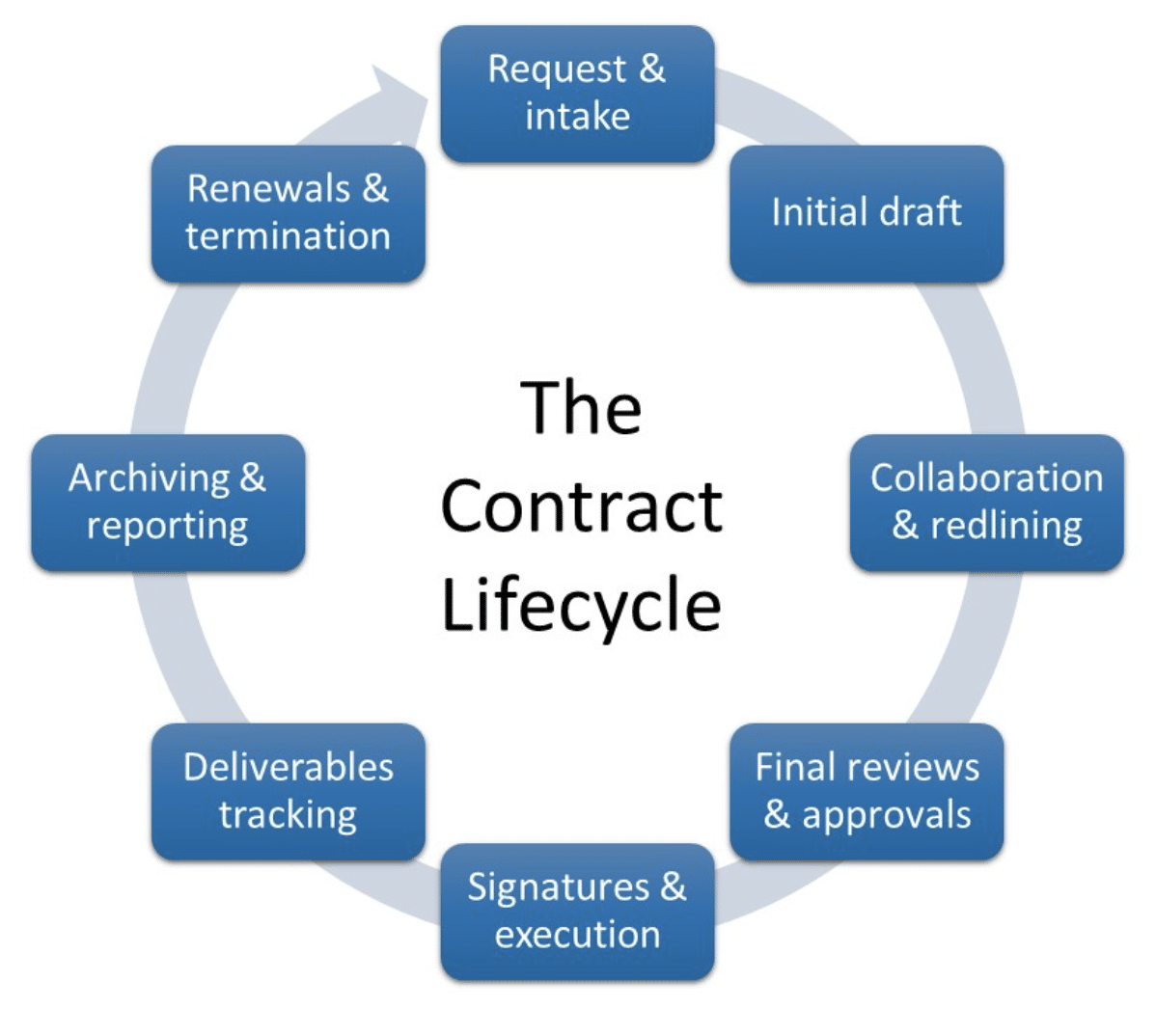 3. Cost-to-Spend Ratio
Managing process costs should be a priority in your legal ops as it helps you maximize your ROI. Calculate all legal fees, court costs, and internal expenses to track your spending. Compare this to your budget and revenue. Legal ops usually view this comparison as a percentage and may compare it year over year.
You may also break down spending to individual areas. For example, you may want to calculate the cost per full-time employee or break up spending by monitoring the cost of resolution, which only looks at the costs per case.
4. Matter Cycle Time
Monitoring your turnaround time between case initiation and closure gives a complete view of process efficiency.
A longer cycle time may indicate inefficiencies within the legal process. The data allows legal professionals to identify areas for improvement. This data includes metrics for each stage, case, and transaction.
5. Risk Assessment and Mitigation
Your privacy and security are the backbone of a reliable legal firm. Monitoring and analyzing your risk assessment and mitigation protects clients from security breaches and protects the legal team from liabilities.
Some areas to monitor for your risk assessment are:
Number of high-risk areas
Effectiveness of current risk mitigation strategies
Number of unresolved legal issues
6. Workload Distribution
This metric monitors how much work each employee receives. It helps you identify overloads or underutilized resources to balance workloads more effectively. When you balance workload distribution, you can improve your productivity and processes while preventing burnout among team members.
7. Client Satisfaction
This metric measures the external impact of your legal ops team. High satisfaction indicates quality legal service and the likelihood of repeat business and referrals. It also provides a third-party view of your processes so you might identify areas for improvement.
To collect feedback, send surveys, directly ask for feedback, and monitor online reviews.
8. Legal Team Productivity
Tracking your legal ops productivity helps you assess your department's efficiency, cost-effectiveness, and resource allocation.
Unfortunately, productivity isn't easily quantifiable. A legal ops team may generate consistent results and profits without optimized productivity.
Productivity is optimizing each employee's output. Simply put, it is how much each employee accomplishes within set working hours. Productivity metrics consider time and quality. Investing more in a highly productive employee can yield more returns than investing less in a less effective employee.
Sometimes productivity loss occurs due to repetitive manual tasks and less time on high-value tasks. Understanding where your team is losing productivity helps you identify the best areas to outsource or automate. About 90% of workers who used automation said they saw a productivity increase.
9. Legal Technology Utilization
Legal technology is no longer a luxury but a necessity for modern legal teams.
Technology usage should have its own set of metrics and analytics. You should track the cost of upkeep and training required to run the tools. However, you should also follow its productivity and output, such as how fast it can process items or perform tasks like e-discovery.
Tracking technology usage ensures you're maximizing your technological investments.
10. Compliance Monitoring
Legal compliance monitoring keeps the team accountable in a highly regulated industry. You must track metrics related to compliance, such as compliance violations or current compliance initiatives. Tracking how well the department adheres to legal compliances helps avoid fees or legal trouble. It also exposes areas for improvement.
Begin by tracking the effectiveness of compliance training programs. These programs seek to equip employees with the necessary knowledge to avoid compliance issues.
How to Ace Your Process Metrics
Your legal operations team was built on efficiency, innovation, and adaptability. It's time to take your legal operations to the next level. Exigent is a trusted partner to legal teams, allowing you to outsource legal ops processes and tasks so you can continually surpass your productivity, financial, and efficiency goals.
Your success is just a call away.
Contact us to find the best service for optimizing your processes.
---
Need a little more support in your legal transformation journey? Join the GC Forum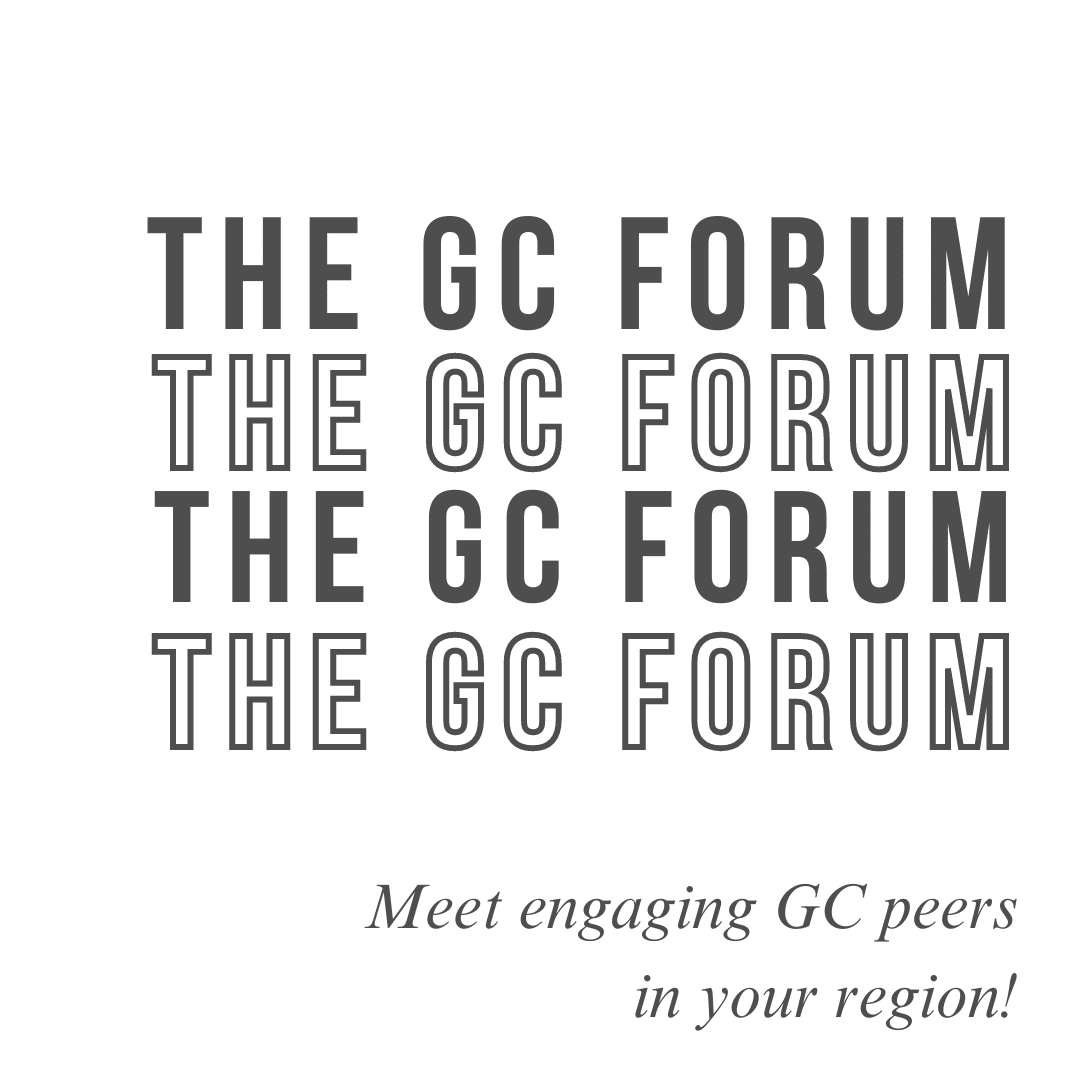 What is the GC Forum?
The GC Forum is a peer-to-peer community exclusive to corporate legal on legal transformation best-practices. 
Hear war stories, successes, and tales of radical leadership to achieving legal transformation from GCs around the globe.
Join your region to get insights and contribute yours during closed-door GC Forum virtual roundtable sessions, workshops, and quarterly in-person conferences and social events. 
To become a member register below….
Upcoming Events
GC Forum USA: 9 Nov, 11am EST

Navigating the ESG Horizon: What's Next for GCs
Guest Speaker: Christine Uri, Advisor to In-House Legal Team on ESG, Fr. Chief Legal Officer, Top 100 Leader in Sustainability
RSVP Here
GC Forum APAC:  30 Nov, 9am AEST

Setting the Stage for AI in Your Legal Department: How to Prepare, Launch and Integrate the Use of AI into Your Workflows
Guest Speaker: Nina Stamell, GC of MyHealth.net.au
RSVP Here
GC Forum AUS / APAC: 15th Feb, 8am-9am AEST

The T-Shaped Team Framework: Why the T-Shaped Lawyer vision offers a game-changing new direction for your department
Featured Speaker: Peter Connor,
20 Years General Counsel Experience, Author, Speaker, Coach, Founder and CEO of Alternatively Legal
RSVP Here