A core function of most general counsels is to manage the many outside counsels, vendors, and other legal administrators their legal departments use. Part of that management is paying attention to related costs and knowing the financial details of the department's legal operations. We refer to this practice as legal spend management, an essential part of which is being able to distill data through legal spend analysis to optimize decision-making.
For several reasons discussed below, this side of your legal spend management can benefit from the use of outside expertise to provide a fresh perspective.
Key Takeaways
Legal spend analysis should incorporate data aggregation and reporting at multiple macro and micro levels.
The purpose of legal spend management is to increase the efficiency of your legal department through informed decision-making.
Third-party experts in legal spend can benefit general counsels through objective perspectives and access to current trends and standards in the legal market.
Understanding Legal Spend Analysis and Its Purpose in Corporate Legal Departments
Legal spend analysis is about understanding two fundamental concepts: the cost of completing a legal process and categorizing that process's outcome (i.e., was it successful?). Of course, this formula appears simple upon first thought, but we all know how complex the calculus can get when it comes to quantifying the success of legal outcomes and deciphering costs.
Your legal department likely performs some legal spend analysis already. For example, when you evaluate offered settlement amounts on liability claims. You generally must weigh the cost of hiring outside counsel to provide defense on top of the risk for judgement against the company. However, the value of legal spend analysis extends well beyond this common use case.
What Should Your Legal Spend Analysis Include?
The answer to this question will vary from legal department to legal department based on important factors like its size, the nature of legal needs, and the number of vendors used. In most cases, legal spend analysis should include a combination of data aggregation and reporting that provides insight from different viewpoints. For example, you may have basic data on the total cost of legal spend among all outside parties as well as more detailed data reviewing legal spend on specific aspects of a legal operation such as depositions or completing a regulatory compliance item.
Generally, legal spend analysis should include, among others, the following information:
All outside legal service providers (i.e., what they do and how much it costs).
Costs for different types of legal matters.
The number of matters a firm handles for your legal department.
Costs for smaller legal workflows and related administration (e.g., preparing different motions, traveling spend, hiring expert witnesses).
Success rates per firm and matter type.
Reporting on a specific lawyer's spend for your department (billing rate, hours billed, and number of projects touched).
The legal spend data available to organize and review can be endless as your department grows and its legal service needs increase. The key is to be consistent and regularly maintain your data analytics over an extended time to have the most reliable information as possible.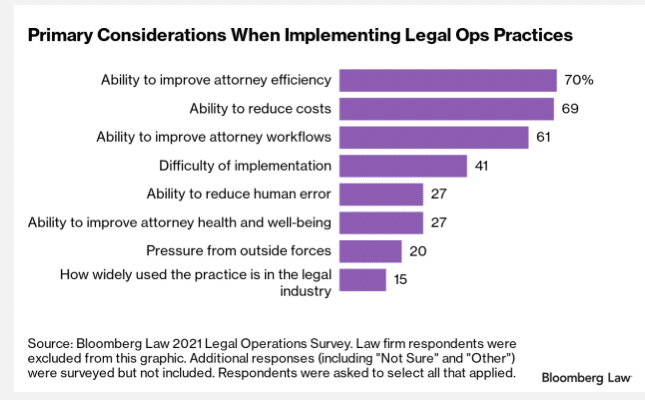 The Purpose of Legal Spend Analysis
The goal of legal spend analysis is to continually improve the efficiency of the strategy behind your department's legal operations. The value of the legal spend data you gather will appear in the clarity you will have over your ability to make decisions about legal service options.
For example, legal spend analysis can help with decisions such as:
Outsourcing certain legal workflows versus hiring in-house counsel.
Making delegation choices on which operations to send to an alternative legal service provider (ALSP) as opposed to a traditional law firm (e.g., high-volume, low-skill legal work).
Knowing which outside counsel will offer the best value for a matter type.
Forecasting future legal spend needs based on past data and expected growth.
Highlighting new opportunities to save on legal spend (e.g., adopting legal tech solutions that are more cost effective).
Evaluating RFPs from firms and other legal service providers.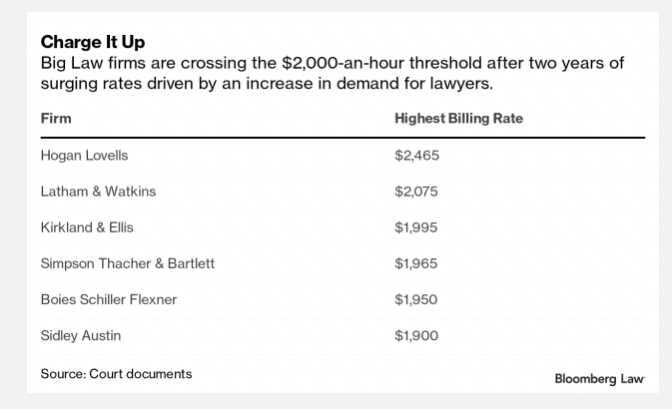 How External Help Can Benefit General Counsels with Their Legal Spend Analysis
The most productive legal spend analysis requires a firm understanding of finances, data analytics, and the current legal market landscape. Many GCs are in an incredible position to perform legal spend management due to their experience and skillsets. However, involving a third party to help with legal spend analysis – while counterintuitive – makes sense for two key reasons. They have an objective perspective and access to a wider dataset on industry trends and standards.
An Objective Perspective on Your Legal Department's Expenditures
Lawyers are some of the most objective-minded individuals that exist. They learn early to weed out the subjectivity and bias in their work to make choices with reason rather than emotion. Yet, even the best lawyers know that bias can be difficult to acknowledge in some cases because of the personal relationships necessary for legal services. Additionally, the longer your relationships or the status quo of legal operations, the harder it can be to make changes or consider options based on legal spend analysis.
Hiring experts in the domain of legal spend management can serve as a critical sounding board for either validating your assumptions or identifying areas clouded in bias. This objectivity can also be helpful for GCs who are simply too busy doing legal work to invest the time needed to perform proper legal spend analysis. It can be hard to step back and analyze the legal spend on workflows that you participate in daily.
An outside legal spend analyst can introduce you to new technology and trends in the industry that can save your department money, such as the document builder showcased in this video.
Access to Insights on Industry Trends, Standards, and Other Legal Spend Data
Part of the objectivity that comes with hiring a third-party expert is the result of greater access to industry trends and standards on legal spend. They have experience helping legal departments of all scopes and sizes with legal spend issues. The benefit of that experience is insight on standards in billing practices such as rates or the number of attorneys needed to staff a project.
How Exigent Adds Value to Your Legal Spend Analytics
Exigent wants to help corporate legal departments regain control over their use of outside legal services through its different offerings, including legal spend management and analytics. We infuse your legal spend practices with powerful legal technology and our brain trust of auditors to find quick saving opportunities and get clarity on your current spending management. With this, you can better frame decisions with real-time data using our custom dashboards and interfaces.
For more legal spend help, download our free whitepaper on evolving your contract management.