Cost management has emerged as one of the leading goals for C-suites and boards, with nearly 68% prioritizing it in our 2023 survey. If you are seeking to streamline the efficiency of your contract management operations, consider the impact of a master service agreement (MSA) on key business relationships.
Below, you'll find insights into this popular type of contract, including its benefits, use cases, and essential terms for successful implementation.
Key Takeaways
An MSA provides a framework for ongoing business relationships that involve repeated scopes of work between a service provider and their customer. 
The main benefit of an MSA is its ability to optimize the business relationship without the need to renegotiate and contract for every new project. 
An MSA requires thoughtful consideration of the relationship between the parties and its expression through terms that are central to the scope of work, such as property ownership or confidentiality.

What Is a Master Service Agreement?
An MSA is a long-term contract that lays the groundwork between parties for ongoing and future business activities. It is a common tool in B2B relationships that anticipate the contractual issues of parties that often engage each other to provide or receive various services.
The Benefits of MSAs for Long-Term Business Relationships
MSAs primarily reduce work delays by expediting the approval process for agreements with third parties. With an MSA in place, your business units will not need to seek legal and other leadership approval for work covered under the agreement. This efficiency allows parties to move quickly without renegotiating terms for every project. Beyond improving the speed of business relationships, an MSA provides other key benefits, including:
Allocating risk between parties concerning the scope of work.
Creating a roadmap for handling potential issues within the relationship.
Outlining fundamental rights and obligations for the parties involved.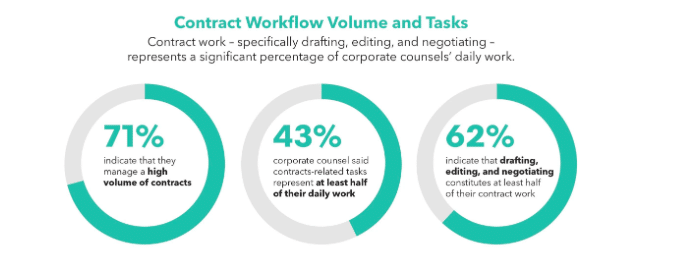 Who Should Use a Master Service Agreement?
Any business anticipating a long-term relationship with another party to provide or receive a set of services should consider an MSA. These agreements are particularly useful when the scope of work between the parties won't change very much. Ultimately, MSAs are essential for effective contract management in scalable and repeatable relationships.
Essential Terms for Crafting an Effective MSA Contract
The exact terms of your MSA could vary because of the nature of the services contemplated and the location of the parties involved. However, most MSAs will cover the following core issues, common to many other agreements.
Scope of Work and Payment
At the heart of every MSA is the exchange of certain services or work products for compensation. The scope of work is a section that clearly states the various services included in the contract. For simpler MSAs, you might explain the scope of work directly within the agreement. In more complex cases, it may make sense to refer to a schedule that lists the covered work in more detail.
Related to the scope of work are the payment terms. This section should address the amount payable, payment dates, invoicing standards, applicable taxes and fees, and other related terms.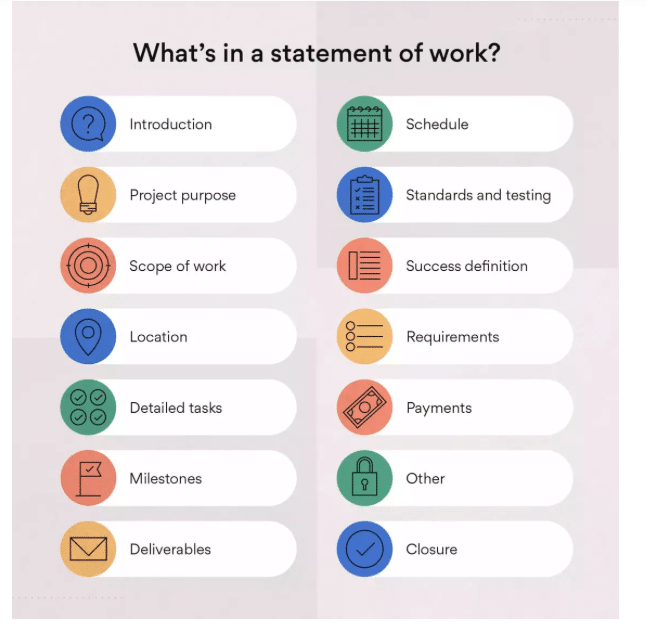 Confidentiality and Non-Disclosure
Working under an MSA likely requires an intimate understanding of each party's business operations. You will want to protect these trade secrets and proprietary information through confidentiality clauses in the MSA. Depending on the information shared, additional protections such as non-compete and non-solicitation terms may be necessary.
Ownership of Property and Assignability
The work performed under an MSA could result in the creation and transfer of property. For example, hiring a software engineer or firm to create an application or website might grant you certain intellectual property rights. It's important to outline who receives these rights to prevent future conflict over ownership and unauthorized uses.
Additionally, you will want to carve out rights and obligations concerning the MSA's ownership. This can be done through terms on assignment and assumption, covering the ability to transfer your rights under the MSA during major corporate events such as reorganization, acquisition, merger, or bankruptcy.
Indemnification and Liability Limitations
Every MSA should address the potential for liability during or after the performance of services. The nature and extent of terms agreeing to indemnify, defend, or hold harmless will depend on the type of work provided and the size of the risk. Consider caps that limit either the dollar amount of indemnification or their effective period (e.g., a year after finishing the work).
Steps for Termination, Renewal, and Amendment
A natural part of the contract lifecycle is considering its conclusion. Your agreement should state when or if the MSA will end. Beyond steps for termination, consider processes for renewing the agreement or making necessary changes as the business relationship evolves.
Dispute Resolution Procedures
Despite best efforts, conflicts and litigation can arise, and every MSA should include a dispute resolution process. This might include predetermined mediation and arbitration or more informal steps, such as meetings between stakeholders without third-party intermediaries.
Venue and Governing Law
MSAs may involve parties across jurisdictions, which could create issues over the enforcement of terms. Specifically, where to hold legal proceedings and which law is applicable for those proceedings, along with the interpretation of the MSA.
How to Manage the Master Service Agreement Lifecycle
After your legal department finalizes an MSA, you will need controls to monitor contract data and enforce compliance. You can set these checks and balances with the stakeholders who interact most with the other party to the MSA. Pay close attention to changes in the scope of work, your company's operations, and the broader industry or economic factors that could create the need to revisit how your MSA works.
Meet with Our Team for Additional MSA Support
Exigent is an ALSP that prioritizes the use of data and technology to improve the workflows of corporate legal departments around the world. If you need an audit of your current MSA structures or assistance implementing an MSA into your CLM platform, we are here to help.