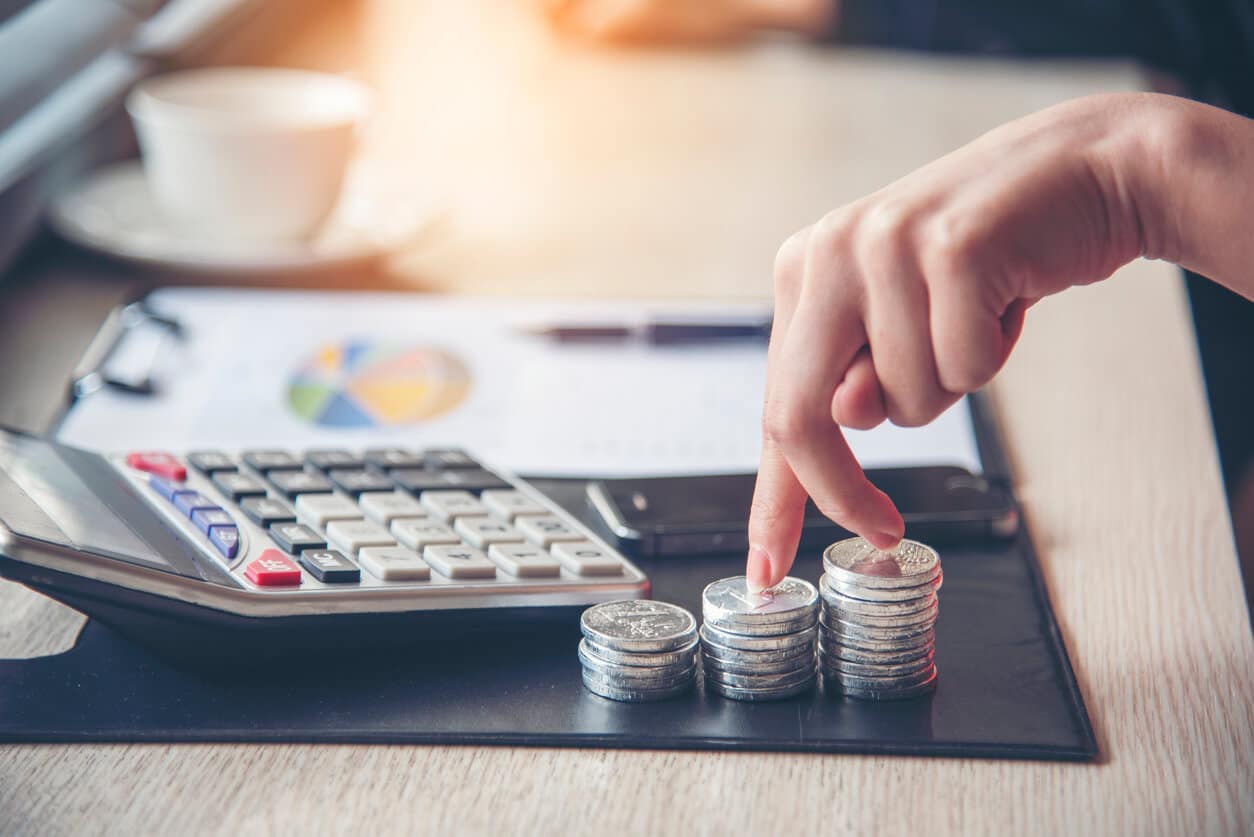 A recent report from Wells Fargo claims big law firms could raise their rates by 8% on average, the greatest rate hike since they started reporting this data. For GCs who rely on outside counsel for most legal operations, this may raise questions from CEOs and boards about the best use of legal department resources. As a result, legal spend management will continue to be a growing need for GCs and chief legal officers of companies that rely on them as strategic business partners for handling the company's legal costs when navigating risk. 
The feeling is real, recent survey by Top Priorities for Legal Operations in 2023: Cost Savings, Legaltech and More asked professionals across the spectrum to share their Legal Ops New Year's Resolutions: 
"One of my top priorities is continuing to develop a best-in-class outside counsel management system by identifying high/medium/low risk matters and high/medium/low cost vendors as we triage new and existing matters. This will allow us to leverage the right people in the right situations while driving efficiencies across the organization." – Zachary Ford, Manager, Strategic & Financial Projects, Change Healthcare 
"Get a handle on legal spend; enable our company to pay firms using ACH!"– Harriet Joubert Vaklyes, Senior PM, Legal Operations, CBRE Group
"My main priority is to focus on impactful solutions to help reduce spend, without disrupting work streams. I am also focusing on more well-thought-out implementation plans that include anticipating downstream impacts of solutions, processes and tools." – Senior Legal Operations Specialist, Fortune 100
With this guide, better understand the purpose of managing legal spend, qualities of a successful spend management system, and the types of spend data your legal department needs to collect for analysis.
Key Takeaways
The purpose of legal spend management is to perform legal operations in a cost-efficient manner while accomplishing business objectives.
GCs need automated systems and holistic platforms that capture key legal spend data for future reporting and analysis.
The legal spend data your department should track depends on your priorities and goals as a chief legal officer but should include both internal and external cost data.
The Purpose and Scope of Legal Spend Management 
Legal spend management has a simple goal: to allocate the legal department's financial resources in a way that maximizes efficiency and aligns with business goals. 
Three factors often control legal spend management decisions:
The amount of time it takes to complete the

legal operation

.

The accuracy and effectiveness of the completed workflow (i.e., consideration of error rates and successful outcomes). 

Costs and resources needed to complete the task. 
The depth of your legal spend management will depend on the time and resources you can commit to it. For many, legal spend starts as a way of keeping the costs of outside counsel in check. However, that is only a small piece of what legal spend management can do for your legal department.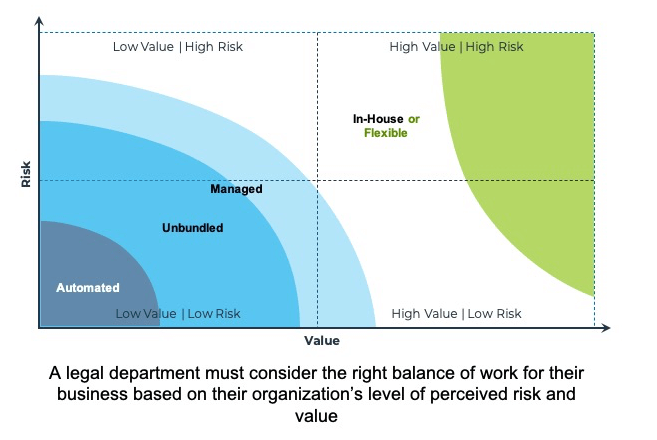 Why Legal Spend Management Matters More Today (And Its Benefits)
Finances generally control the decision-making aspects of c-suites and boards when it comes to other business units of a company (e.g., sales or marketing). Legal processes sometimes fall outside this because of the necessity of the work – i.e., it costs what it costs. However, that mindset is shifting as corporate stakeholders begin to expect the same level of financial acumen from legal officers. 
GCs can embrace this philosophy shift through key benefits of legal spend management:
Increase transparency of legal operations, improving trust with your c-suite as a strategic partner.

Navigate RFPs from outside counsels with greater clarity. 

Know when it's time to make certain

legal spend decisions

, such as hiring more FTE or increasing

outsourcing with an ALSP

. 

Better demonstrate the value your legal department consistently provides the company.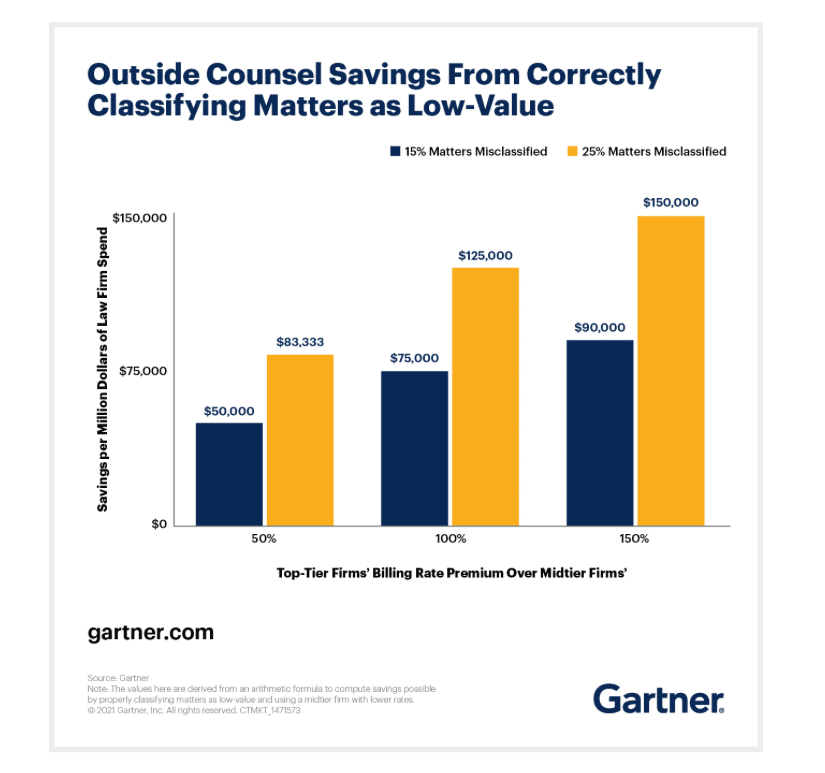 Qualities of a Dynamic Legal Spend Management System
Consider the following attributes that can advance your current legal spend management operations to new heights.
Platform for Collecting and Processing All Legal Spend Data
The reality of legal operations today is they happen all over the place. Your department likely relies on a variety of ALSPs, firms, and other vendors (as well as your internal team) to perform legal operations. 
You need an e-billing system that turns all of that spend information into visualized data and actionable reports. The use of systems like Excel is not intrinsically bad, but your team can benefit from sophisticated cost management tools that process spend data faster and smarter.
Automated Legal Spend Controls for e-Billing 
Automating legal spend controls will save your department time and resources, which can go toward higher-value work, such as spend forecasting and generating analysis. The other benefit of automating your e-Billing controls is that it takes less personnel to manage accounts, and you can quickly process invoices to avoid late fees, interest accrual, or work freezes from firms. 
Areas of e-billing ripe for automation usually include quality control checks for the following: 
Duplicative time entries from outside counsel

Block billing

Discrepancies or departures from billing code requirements

Basic reporting functions like legal spend totals based on a firm, attorney, or matter
Diverse On-Team Skill Sets for Effective Legal Spend Management
Managing legal spend necessitates the use of skill sets and technology beyond the experience and training of GCs and attorneys. To round out your spend management team, consider a combination of staff or ALSPs that offer useful specializations like:
Data analysis

Accounting and finance 

IT 

Legal operations
Long-Term Vision for Managing Legal Spend
Legal spend data helps GCs with short- and long-term decision-making. However, the management routines you deploy should have a long-term vision. Why? You need the benefit of time and consistency to acquire valuable data sets that give you greater accuracy and context for legal spend. 
A complete management system for your legal department's spend analysis should involve the following:
Routine reports on legal spend across multiple categories and periods. 

Third-party audits and consultations to get objective feedback on the current state of your department's legal spend. 

Annual planning to identify opportunities for improvement and develop strategies to address them. 

Gather external data to know how your costs compare with market standards. 
What Type of Cost Data Should Your Legal Department Gather?
The type of legal spend data to collect depends on the goals and priorities of your department. Usually, your data collection needs will change with your company's growth (along with its legal costs). A base level for your legal spend data gathering should include internal and external costs such as: 
Spend on outside counsel firms and attorneys.

Costs to complete a legal matter or process (further detailed by type and firm).

Costs associated with subparts of a legal process (e.g., eDiscovery, depositions, contract review, etc.).

In-house attorney and staff compensation. 

SaaS costs (e.g., research databases, contract management systems, etc.)
Exigent's Complete Legal Spend Management Service
Investing in the technology, personnel, and other resources for a proper corporate legal spend management system can be daunting. This is especially true for busy GCs who don't have the time for their department's legal spend efforts. Exigent is a leading solution for legal departments in this position because of how we blend both tech and expertise to give your team an edge in legal spend insights. 
Schedule your legal spend consultation today. 
Exigent is an Alternative Legal Services Provider (ALSP) breaking industry boundaries and raising the bar for data-driven decision-making. With a powerful combination of technology, legal expertise, and business acumen, Exigent creates expert solutions that drive better legal and business outcomes for law firms and corporations.
Exigent delivers scale, expertise, and insights that generate bigger returns for CLM – Contract Lifecycle Management, Legal Spend Management, e-Billing, Due Diligence, Document Review, eDiscovery and Litigation Support, Commercial Services, Regulatory & Compliance, Outsourced Legal Administration, and  Legal Tech Design. 
Follow us on LinkedIn and Twitter to transform the way you do legal.