What do rubber ducks and Nikes have to do with legal data analytics? Nothing at first glance. Until you take a closer look.
In 1992 a shipping crate fell off the deck of a cargo ship that was making its way to the US from Hong Kong and plunged into the sea. The crate's contents spilled into the ocean. One particular crate contained 28,000 plastic ducks which have been washing up on beaches from the US to Australia, and from Scotland to Newfoundland ever since.
More recently, beachcombers across the world have started noticing an increase in the number of sneakers (including the coveted Nikes) and flip flops washing up on their beaches. Word spread through the online beachcomber community, and people soon realized it was a repeat of the rubber duck scenario — albeit with a smaller cargo. According to the latest survey from the World Shipping Council, more than 1,580 containers are lost at sea per year on average.
Turning Blunders turned into Wonders: Those Rubber Duckies Inspired Tech That Ended Up Spotting the 5-Plastic Waste Gyres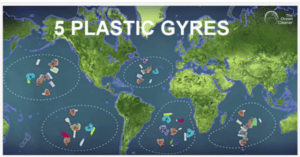 That's a pretty big find, eh?
Today that flotilla of plastic ducks and Nike sneakers are being hailed for revolutionizing our understanding of ocean currents, specifically helping oceanographers understand the vortex of currents between Japan, southeast Alaska, and the Aleutian Islands.
They inspired scientists to use satellite-tracked 'drifter buoys' which float intentionally on our oceans. It was these buoys that discovered 7 huge islands of plastic polluting our oceans, which has helped heighten our awareness of the impact of single-use plastic, hopefully sparking environmental habit change.
But how does this relate to legal data analytics? Are there 5-plastic waste gyres in my organization?
Perhaps! Here's how… Your data, much like the ducks and the sneakers in the ocean, is dispersed across your organization.
From the legal department to finance, HR to sales, and marketing to manufacturing, the seemingly random information swirls around your business, seemingly at random, and providing little in the way of useful intelligence. Data is used by people for specific incidents: finances for expense claims, customer data for marketing campaigns, HR data for people management.
However, what if, like the data from the ducks, you could collate this information to get more intelligent insights?
What if, like sneakers, this data could provide you with vital information about your business that could help improve the health of your organization?
By bringing your data together and out from the departmental silos, you can use the information to provide actionable insight into your business. For example, by combining HR data about building occupancy rates, employment expectations and real estate contract data you could discover which properties are underutilized and reduce costs.
Alternatively, by bringing together customer information from the sales teams with legal team contract data and HR data, you could discover the perfect team dynamics to better serve your customers, both from a servicing perspective and from a team profitability standpoint.
Pooling your data and extracting pertinent information gives you insight into your business that would be impossible to achieve otherwise. Gaining such insight helps not only save money and improve customer experience, but it can also help you better manage your risk. When combined, procurement, finance, and contract data can highlight contracts due for renewal or termination, reducing compliance risk, for example. During due diligence, combining multiple data sets from finance to sales to HR can highlight a variety of anomalies that could impact the deal, preventing the risk of deal failure or post-merger problems.
Not only that, but with all your data in one place, you can do what the oceanographers did: use historical information to make predictions about your future. And once you can make intelligent, context-based predictions based on data, you can better mitigate risks and be armed against potential challenges before they become a reality.
Your data, much like the data from the ducks and the sneakers have done for all of us, can help you safeguard your own environment.
---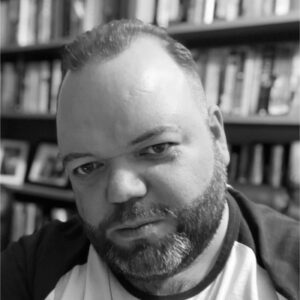 About the Author : Hi, my name is Matt and I am responsibile for growth strategy of Exigent's UK footprint whilst managing the company's growing portfolio of UK and European clients. My industry knowledge and experience of architecting innovative legal solutions is transforming the way in-house legal functions operate. Follow me on LinkedIn for more.