Statistical studies suggest legal tech will grow at a CAGR of four percent through 2027 and reach a market cap of $35 billion. Conversations about legal tech investment and adoption will be a priority for general counsels and their legal departments. Like any investment, you need strong mathematical support to make effective decisions about your legal department's technology strategy. Central to that discussion is the return on investment (ROI), which tells the story of how successful your legal tech is. With our guide, learn how to calculate ROI in the context of legal tech investments with strategies for maximizing it.
Key Takeaways
Legal tech investments can become sunken costs for GCs who fail to consider the risks involved and the true needs of their department. 
Calculate the ROI on legal tech by tracking its costs and identifying the savings it provides.
Maximize legal tech's ROI through careful planning, which includes proper data analysis and development of an exit strategy.

The Unforeseen Ways Legal Tech Can Become a Sunken Cost
Operational success through the adoption of legal tech is not a guarantee. Too many GCs and chief legal officers turn to costly programs as a quick fix for their workflow nightmares without proper planning or reasonable expectations of the benefits. Before committing to a legal tech product, consider how your investment might turn into a sunk cost and use the results as a guiding measure of risk.
Miscalculating the productivity delta between your current operations and the legal tech solution.
Not understanding future costs from training, maintenance, and upgrades.
Not predicting new processes made necessary from the adoption of the legal tech.
Underappreciating the infancy of a legal tech solutions and the potential for obsoletism.
Upcoming changes in law or process that could limit a legal tech solution's future value.
With these issues in mind, you can better estimate the ROI from incorporating new legal technology into your organization and mitigate the risk of it becoming a sunken cost.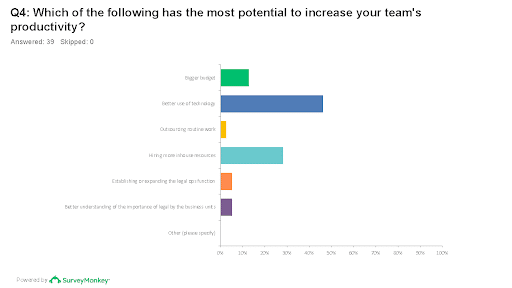 How to Calculate the ROI of Legal Tech
Depending on the legal tech, you might need multiple methods for calculating ROI because the solution impacts several types of workflows. Generally, you should calculate the ROI on two levels. The first is a broad calculation aggregating every cost and savings the tech provides to determine your return as a percentage.
You can also take a granular approach by examining the return of the tech on a particular process. With this method, you will want to attribute a percentage of the legal tech's costs to the process to determine the pro-rata return it provides. Take the total value or return of the program and subtract the total costs. Then, divide that number by the total expenses (x100) to find your ROI.
The Costs of Legal Technology Adoption
The costs of legal technology are more than the price shown on a licensing agreement or invoice. You must consider other hard costs, including hardware upgrades, installation, and maintenance needs. You could also have less visible costs associated with adoption. For example, dips in productivity while you onboard the new system or the occurrence of errors that take additional resources to address.
Identifying the Savings from Using Legal Technology
Finding the returns from an investment in legal technology can be difficult without proper planning and data analysis. You need strong records of the legal departments costs or outputs before implementation and that the legal tech is meant to improve. You will use these figures' changes (i.e., delta) to identify the investment returns. Consider the following datapoints to capture the savings from legal tech:
Costs from using outside counsel.
Less time spent on a project from your internal legal team (i.e., increasing potential output for other tasks).
Dollars lost from noncompliance with contracts or regulatory bodies.
Ability to close more deals in a period that generates more revenue for the company.
The ROI from Legal Tech Is More Than the Quantitative Financial Savings
While the ROI on legal tech should begin with a hard look at the financial considerations, that is not the entire picture. Adoption of useful legal tech that improves efficiency also has its place as a talent retention and engagement tool. The employees in your legal team could have more profound satisfaction at work if they can put more effort into purposeful work instead of spending time on the mundane jobs that legal tech automates. Additionally, legal tech can transform the perception of your legal department to stakeholders by lowering frictions in how they operate with your team.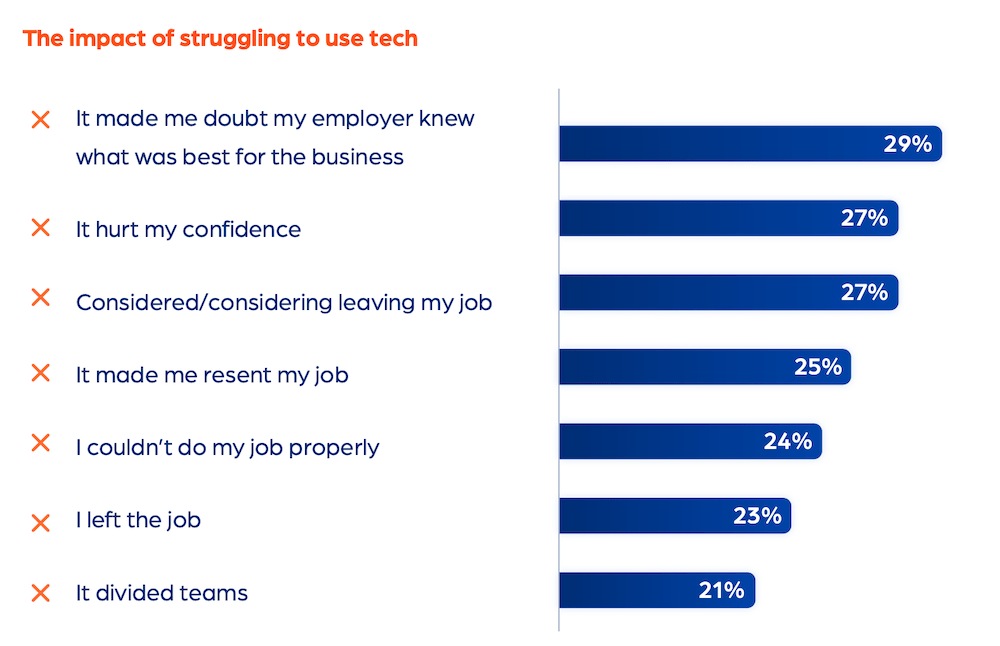 Maximize Your Legal Tech's ROI
Creating an environment to maximize the return from your legal tech investment is not a one-size-fits-all all process. You need a custom plan that considers the factors relevant to the needs of your legal department and the business units it serves. Be proactive in addressing the following issues before investing to give yourself a chance to make the most of a legal technology solution.
Have strong data analysis in place to know current costs, pain points, and areas for improvement in legal ops.
Do your homework on the legal tech to understand the problems it solves and if they apply to your team.
Be able to explain how adopting the legal tech will align with the goals of other business units.
Forecast your anticipated ROI and the time needed to achieve it.
 Have benchmarks set to evaluate progress and develop an exit strategy for worst-case scenarios.
Make the Most of Your Legal Tech with Exigent
Exigent is an ALSP that prioritizes the use of data and technology to improve the workflows of corporate legal departments around the world. Paired with our team's diverse experiences and skills, we help legal departments find, develop, and employ legal tech solutions to give them a positive return on investment.
Sometimes, we find the simple solutions are the best with customization of the tools your legal department already uses, including SharePoint and Microsoft 365. Whatever your needs, we offer a variety of organization, automation, and workflow management solutions to help your legal department grow.