Exigent Partner Program
Discover the tools, insights, and opportunities you need to compliment your solutions with Exigent
Become a Partner

Help clients succeed as an Exigent Partner
We give your customers the insight and information they need to minimize contract risk, improve compliance, mitigate revenue leakage and control costs. Partner with Exigent. As your partner, we'll help you take your customers' contract management and data analysis to the next level, creating value that your clients will notice.
Enhance Your Portfolio
Become an even more versatile one-stop-shop in Information Management and Information Governance.
Create a New, and Recurring, Revenue Source
Enjoy generous, highly competitive margins on our software subscriptions.
Augment Your Services
Wrap your own professional services around our technology–customer training, configuration services, contract review services, and much more.
Expand Your Customer Base
Exigent offers marketing support and distributes pre-qualified end-user leads for all its partners, helping you to drive additional revenue and tap new markets and vertical industries.
Discover Opportunities
We have dedicated channel managers who can help you discover opportunities, manage project sales cycles, deliver customer presentations and product demos, and ensure your customers know the value you can offer.
Leverage Expert Resources
With Exigent, you have access to additional resources, including multi-language support, product management assistance and technical support 24/7.


Key Features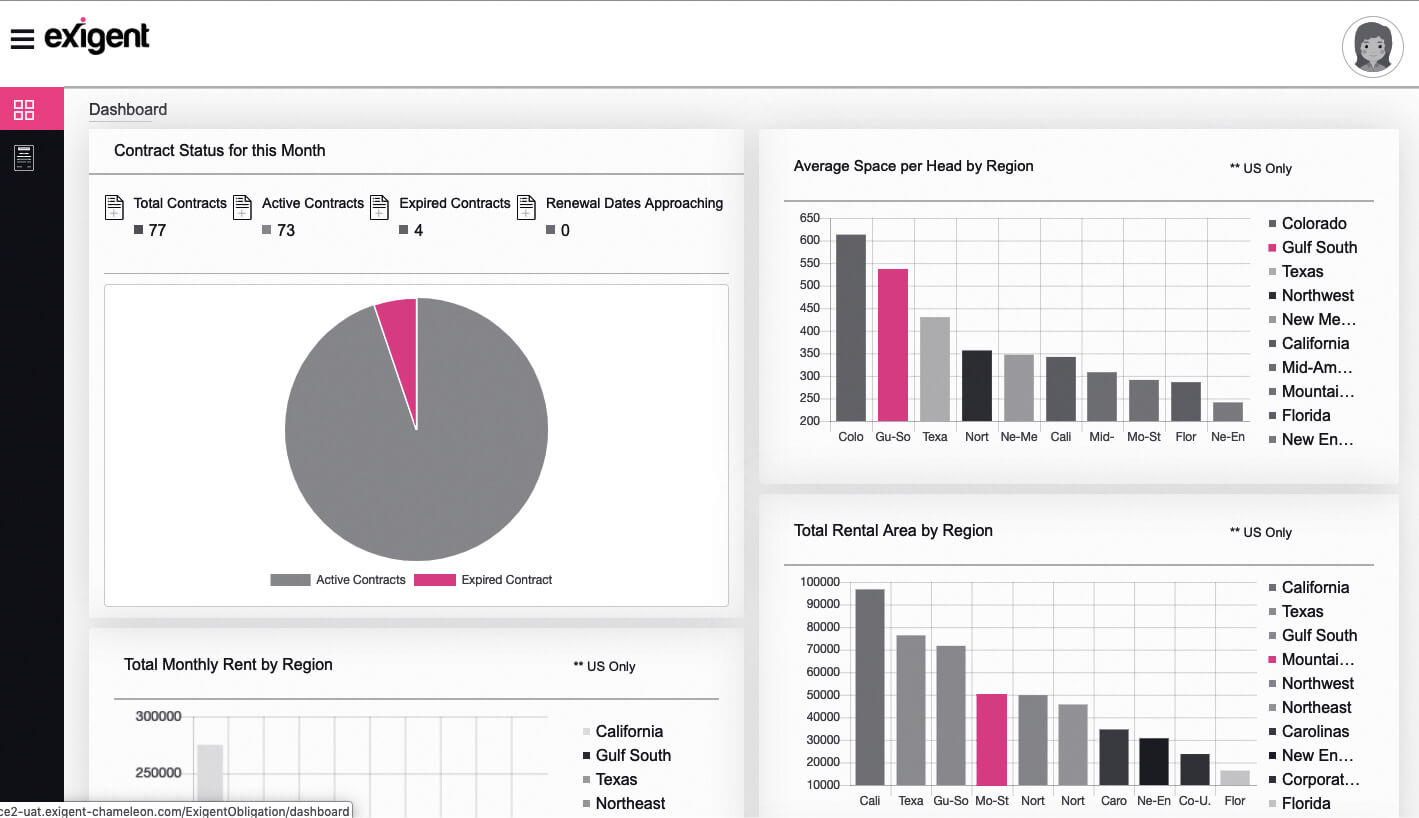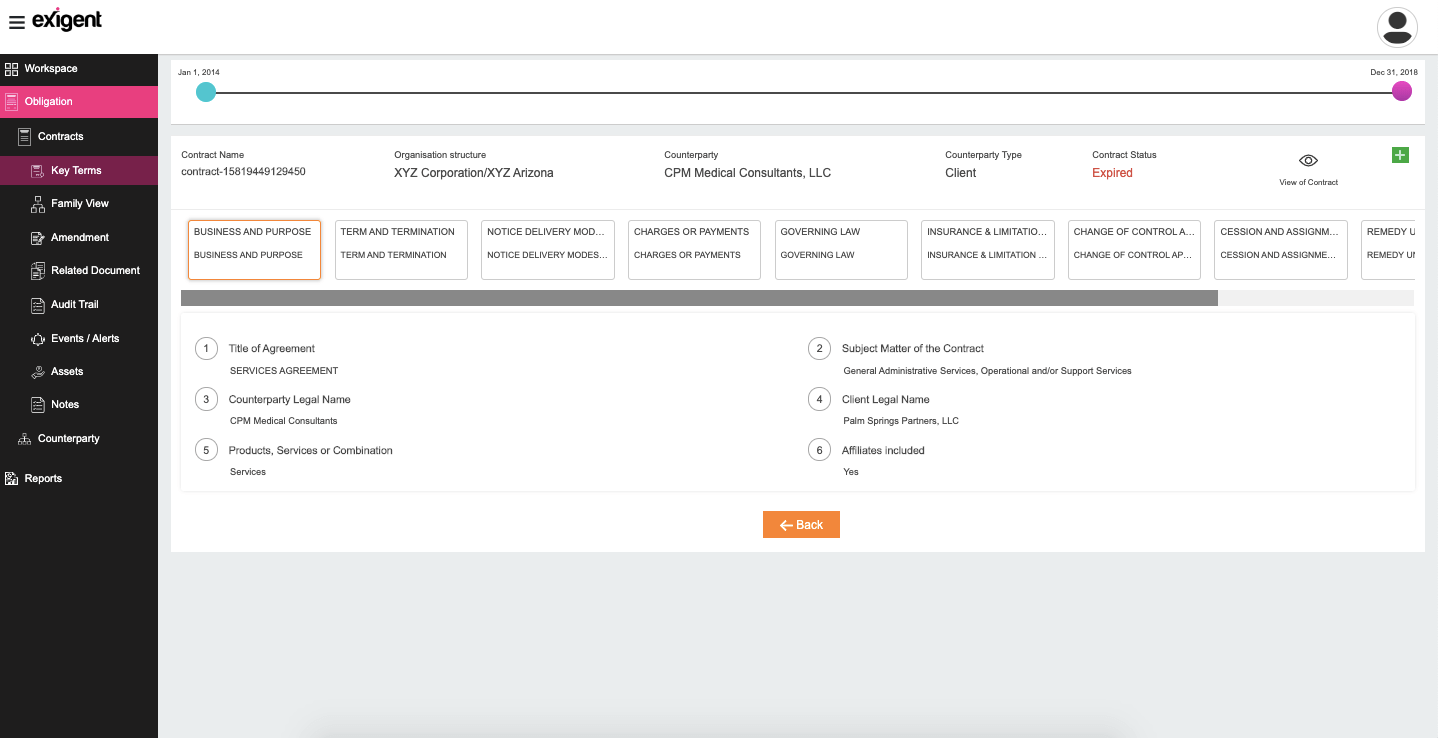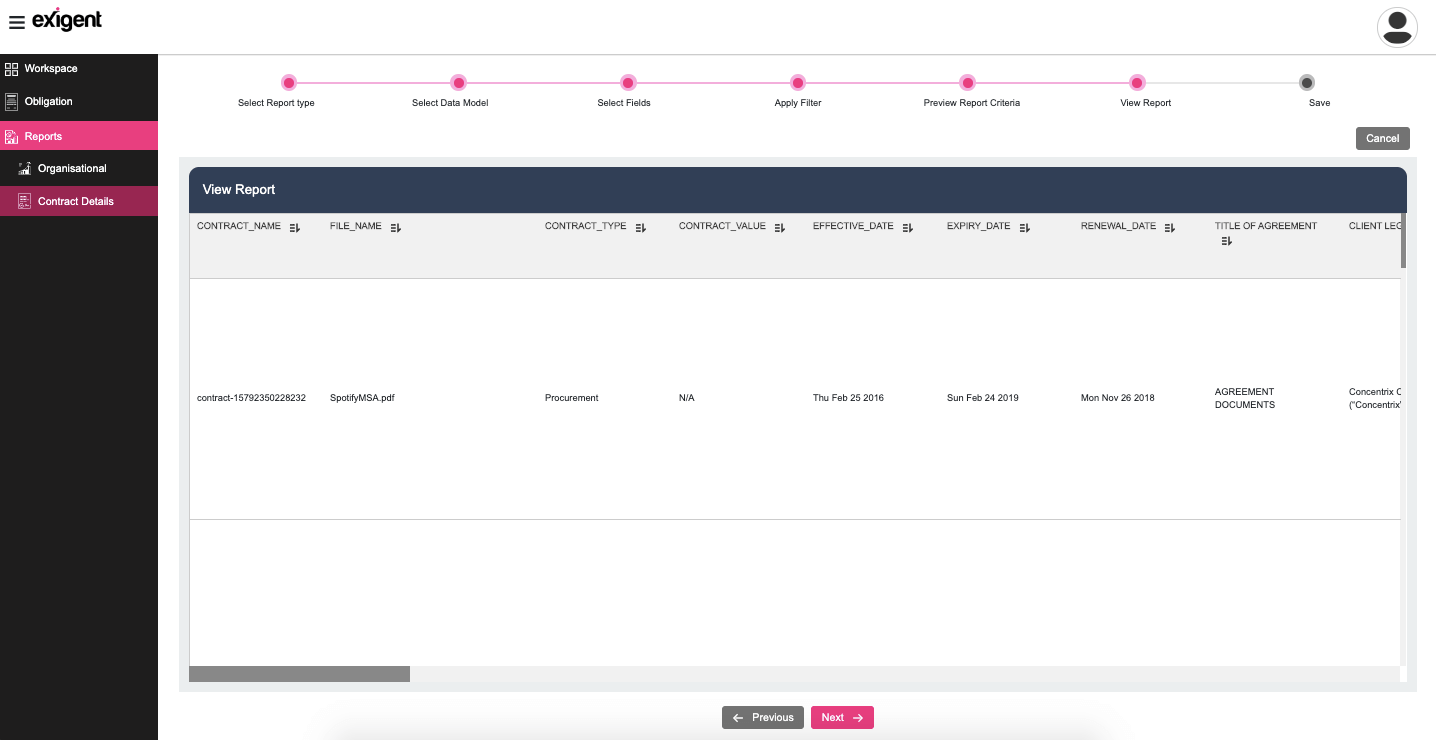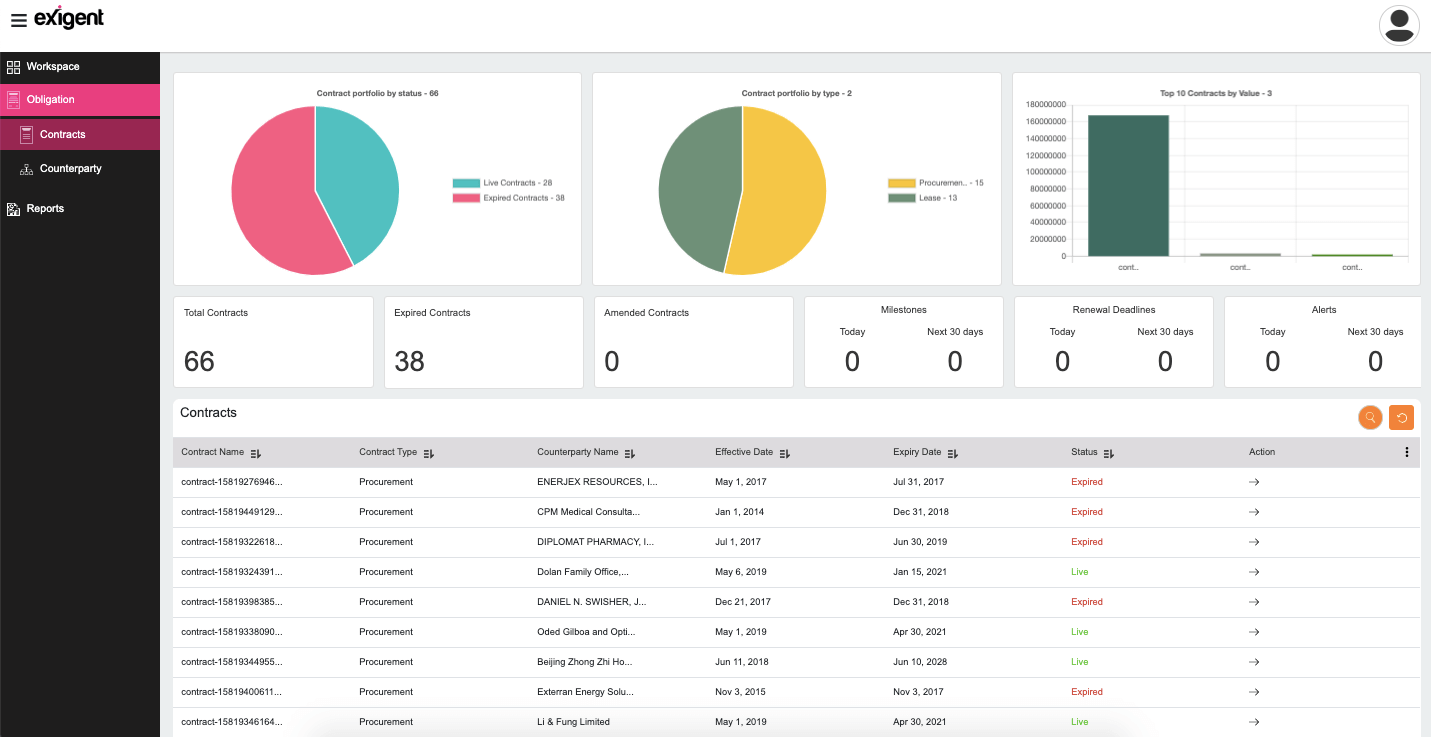 Key Benefits

Deployment and insights within days of implementation to quickly deliver insights and analysis.

Improve revenue and reduce costs in the short and longer-term.

Customizable dashboards and data visualizations to find the data you need, immediately.

Streamline internal operations with well-structured contract data and timely reminders for upcoming deadlines and obligations.

Predictive and contextual analysis for making more informed decisions through cross-referencing with external data sources.

Improved management of commercial contracts and increased understanding of revenue streams and sources of revenue leakages with visibility of compliance; and regulatory obligations.