Did you miss Leander Naidoo Naicken's GC Forum Africa September 2023 event? Here's the recap: 
Take your legal team out of the Dark Ages: 7 Simple Tactics to Help Navigate the Ever-Changing Demands of Corporate Legal with Melanie Vogt, Group Chief Legal Officer in the Finance Industry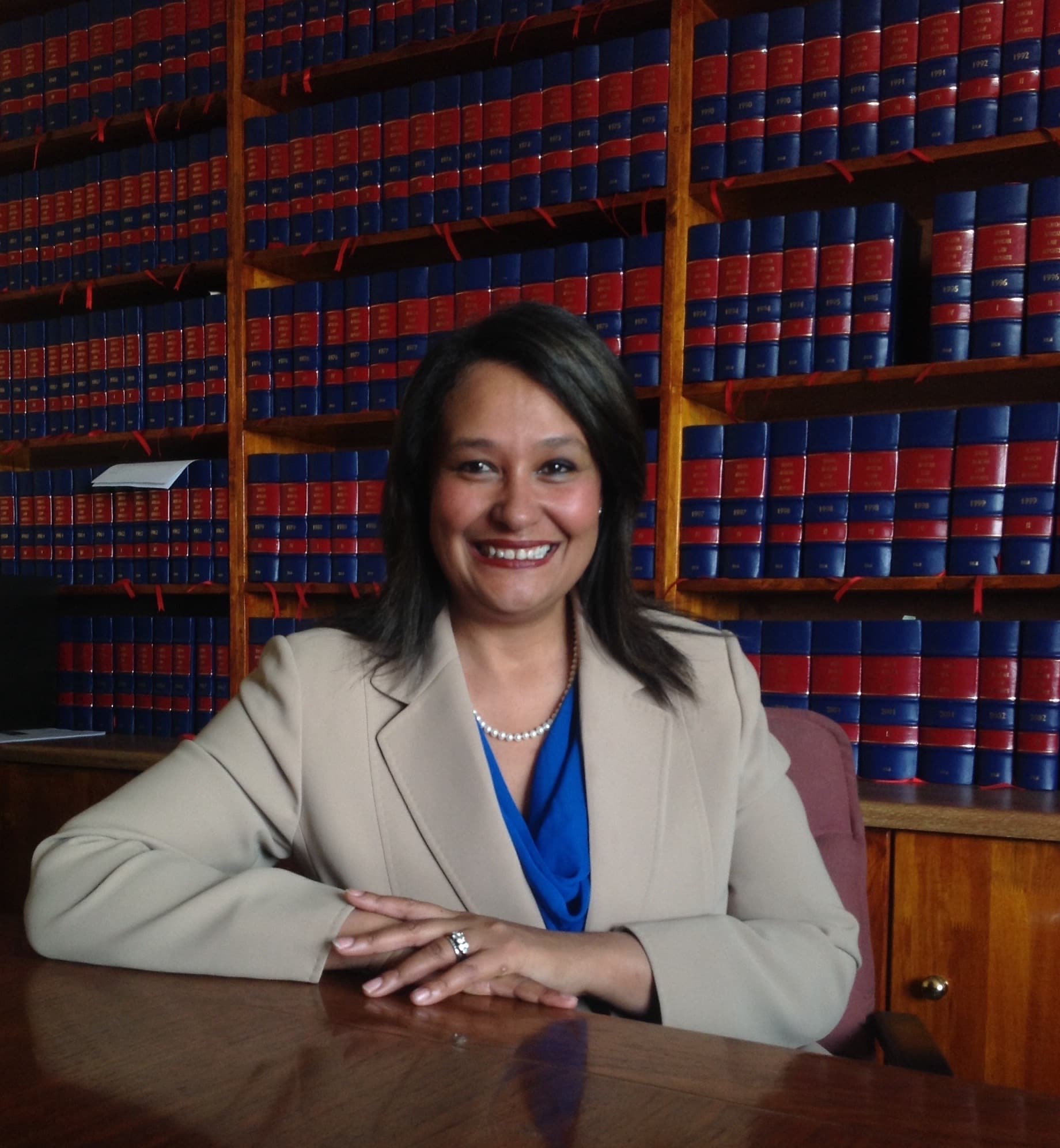 Legal practice has become a very different profession. General Counsels are no longer the walking library of legal texts and information, pulling precedents out of their back pockets and celebrating their deep knowledge of the law. Much more is required of them.
If you follow traditional legal training and regurgitate as much law as possible then you'll always be judged by those parameters, and you may find that you aren't going to be very popular in your organization.  You won't bring your legal department out of the dark ages.
The days where following traditions of old law firms which taught juniors to do things exactly like their principals and that being able to cite the law created better practitioners, are over. General Counsels now do something else: they are the trusted advisors that make business happen. They no longer need to know a lot of law in order to do their jobs, but they do need to know the business. They can only produce good results if they understand the business of their client.
Taking a design-led approach to legal strategy
Traditionally, the legal department is usually placed in the basement annexe or the office in the back somewhere. They are pulled out of their offices when there 'is a crisis, or if there's a checkbox to be ticked. If we align ourselves to that old-fashioned, monolithic structure of what a legal professional used to be, we don't really add much value to our client's business.
A software developer once said to Melanie that they came up with ideas by looking at what people needed and wanted before they created any applications. Melanie has adopted this design-led thinking into her approach to legal strategy. By looking at the entire ecosystem, of the business, by understanding what the objective is and who you are working with, you design your legal strategy. The intention is to work backwards by understanding the end result product and then plotting the path required to achieve the required outcome.
Offering a modern service in risk mitigation
Melanie's team works closely with it's risk departments to offer a frontline risk mitigation service using ISO 3100000, which offers principles and pillars to measure risk in an organisation to create a risk framework. In-house legal departments should see their function from the perspective that their main purpose is to mitigate risk, otherwise they will not be effective.  [CM1]
She wants her input to be practical and give the business what it wants in order to be seen as a business partner and not just a service to be pulled out from the bottom drawer when required.
Creating and running a modern legal team
Selecting team members should entail a process which moves away from being based on evaluating candidates who are applying for jobs in legal departments purely on academic results. Academic results are a result of performing well in a structured environment where assessments are mostly designed to test knowledge memorised.
Information is freely available, one does not need memorising and regurgitation skills to be a a good practitioner, so why would one select staff based on their academic results. The skills required to make a good legal team member are much wider and more difficult to obtain. Different skills are needed to make a good team. Skills such as leadership, emotional intelligence, being agile and having the hunger for learning and information.
Melanie attempts to give everyone in her team to the same access to the same training. The aim is to ensure that all team members have the ability to move seamlessly between departments or between businesses. In giving team members the tools to handle any other work focus, Melanie believes that individuals will have a greater sense of job satisfaction and avoid becoming stale and bored in one role.
Her department's target operating model is based on a fairly flat organizational chart which has minimal reporting levels, everyone in the team develops the strategy, is part of the day-to-day team development process and has ownership.
Thriving in an open-plan environment
Modern organisations have taken an open-plan approach to office space in order to build a cohesive and agile culture. This approach should equally be adopted by the legal teams so that they form better relationships with their coworkers. Melanie believes that a legal team can experience the pulse of a business when they mix with everybody else in this open-plan environment. Getting up to drink coffee, and joining in on conversations, allows you to understand the business better, faster.
Bringing the glue to a remote/hybrid team
It's important to mentor a team especially if you have younger team members.  It's important to arrange cross-mentorship in peer groups.
In order to get the best out of your team, you need to communicate in a very open and transparent manner with your team members. It is also very important to gain the trust of your team and treat them respectfully and with empathy, uncovering what their challenges are and how these affect their work and personal life. It is important to encourage a healthy work life balance and to remove the micromanagement from the relationships. Once you have established the performance standards, and you are comfortable that your team has the tools that they need to meet these standards, there should be no need to closely monitor their hourly and daily activities. If they aren't doing their jobs, it will be very easy to see, especially if you are connecting regularly.
Team members should be able to call on you directly and seek guidance. This can still be done with remote working if you remember to connect, connect, connect. Even tools such as WhatsApp that are more casual and not considered the "official company channels" are helpful in achieving this deeper relationship with employees that results in higher dedication and productivity outputs. Accessibility is a key requirement in establishing open channels of communication. Removing the traditional channels of hierarchy are very important to both staff and GCs. Having a direct communication line to any member of the legal team gives GCs a very sound understanding of the real issues in their departments.
Trusting your team with confidentiality
Melanie doesn't believe in having silos or separations. She believes that with legal professionals comes integrity and with integrity comes confidentiality. Her team uses Microsoft OneDrive to work on the same documents simultaneously, breaking down the walls and creating transparency.
All team members have access to all contracts in the organisation and all correspondences filed. There's no database that is not available to any one team member.  In team meetings, they talk about all cases. Everybody talks about what they're doing and how they are doing it. So, they all have shared input on how to solve problems.
For her team, everything that comes across the desk is confidential. Having levels of confidentiality doesn't make any sense. Your ethics and your integrity has to be everything. Unless a conversation affects a person – such as disciplinary action or salaries which are regulated by privacy laws. Melanie fails to understand how only one legal adviser should have the confidentiality of any business-related transaction that's happening in the organization.
Open plan arrangements would not present a challenge for confidentiality.  For confidential discussions and private phone calls, most modern offices have meeting areas, cool rooms with a single table and tray or couch pods where you can go work on confidential information or documents.
Corporate social investment
Whenever Melanie's team looks at a transaction, they will look at the social impact. She feels that it's very important to the reputation of the organization and that, as legal, they are sometimes the last gatekeepers to make sure that they do their best for society.
As part of CSI, the legal department made a commitment to stop printing documents which was a big move for them and which they achieved quickly. This aspect of her role makes Melanie sleep at night, feeling good about her job and contribution to the wider world.
The organization also focuses on the advancement of women, conscious contracting and transparency for clients.
---
Join the GC Forum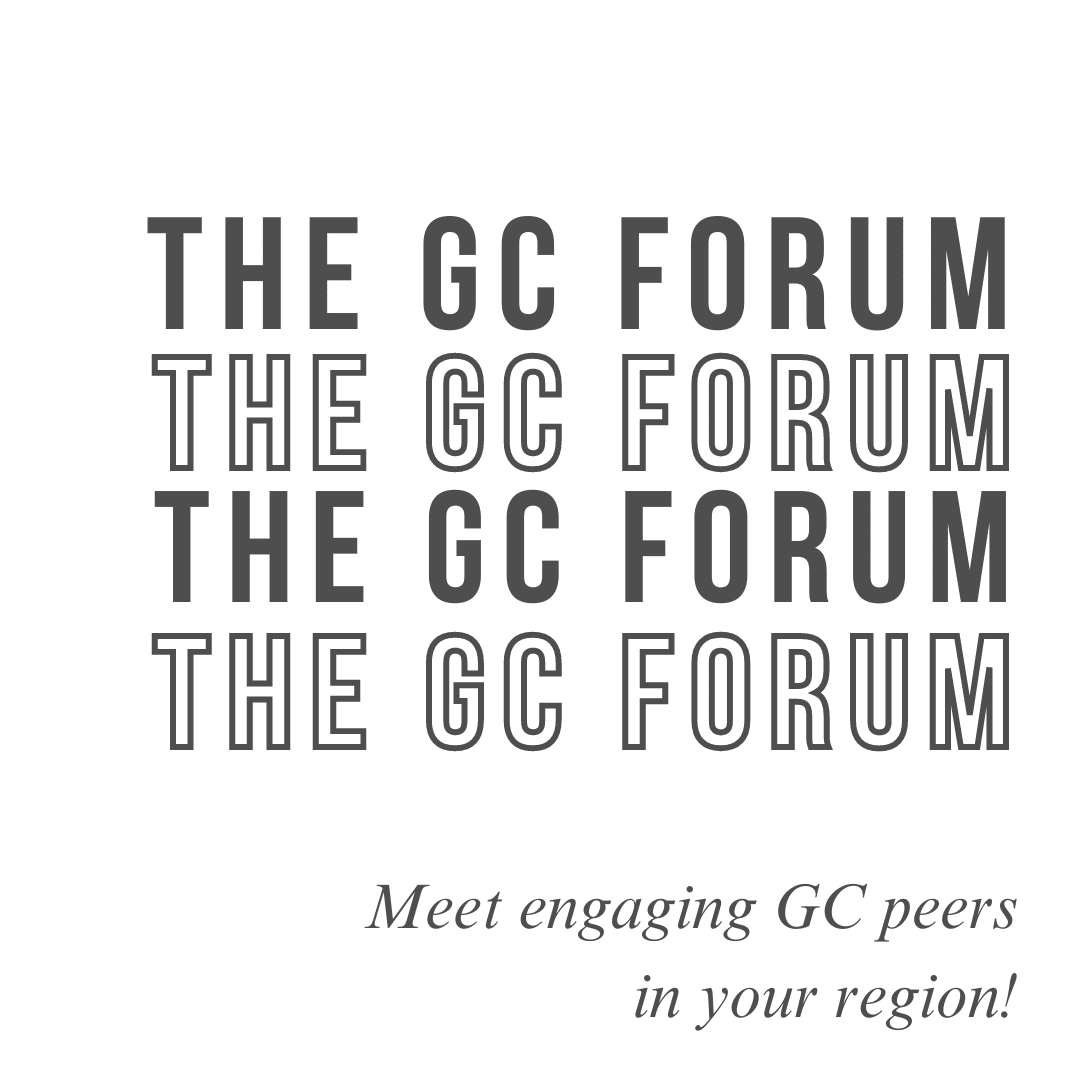 What is the GC Forum?
The GC Forum is a peer-to-peer community exclusive to corporate legal on legal transformation best-practices. 
Hear war stories, successes, and tales of radical leadership to achieving legal transformation from GCs around the globe.
Join your region to get insights and contribute yours during closed-door GC Forum virtual roundtable sessions, workshops, and quarterly in-person conferences and social events. 
To become a member register below….
Upcoming Events
GC Forum UK: 19 Oct, 8:30am-9:30am BST

How to Draft an AI Policy for Your Company (With examples that have worked) and ChatGPT vs. Claude Use Cases PART 1 of 2
Guest Speaker: Laura Jeffords Greenberg, Fr. General Counsel, Worksome
RSVP Here
GC Forum APAC: 25 October, 9am AEST

Top 5 You Have To Learn When Moving In-House
Guest Speaker: Nick Galloway, Regional Counsel PPG.com (ANZ and SEA)
RSVP Here
GC Forum USA: 9 Nov, 11am EST

Navigating the ESG Horizon: What's Next for GCs
Guest Speaker: Christine Uri, Advisor to In-House Legal Team on ESG, Fr. Chief Legal Officer, Top 100 Leader in Sustainability
RSVP Here
GC Forum APAC:  30 Nov, 9am AEST

Setting the Stage for AI in Your Legal Department: How to Prepare, Launch and Integrate the Use of AI into Your Workflows
Guest Speaker: Nina Stamell, GC of MyHealth.net.au
RSVP Here
GC Forum AUS / APAC: 15th Feb, 8am-9am AEST

The T-Shaped Team Framework: Why the T-Shaped Lawyer vision offers a game-changing new direction for your department
Featured Speaker: Peter Connor,
20 Years General Counsel Experience, Author, Speaker, Coach, Founder and CEO of Alternatively Legal
RSVP Here