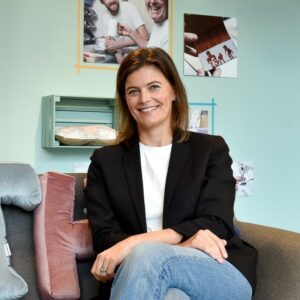 Kate Burns has a sign in her office:
"If everything matters, nothing matters".
As the General Counsel of Moo, she is relentlessly focused on keeping her team aligned with an ever-changing business. We asked her to share perspectives on how she keeps her team focused on what matters most.
---
Here are five key takeaways Kate Burns shared:
1. Live in the House
When you move into a new house, you think "everything is wrong here." You have dozens and dozens of ideas to change and improve. Six months later, life takes over and the house remains unchanged. You realize some of your ideas weren't so good after all and you find a host of problems hiding in the shadows.
The same thing happens when you join a new company. Take your full 90 days to understand the why behind how things are being done. Listen, don't solve or prioritize problems and fixes until you first "live in the house."
2. Turn over the stones
A new GC will turn over many stones in the business. The trick is to know which ones should be turned straight back over. Test your ideas, interrogate your own judgement and assess the business's appetite for change. This will help you build trust as you assess risk.
3. Don't give primary legal advice
This might sound strange. As a GC, you should rely more on your judgement that you have acquired over the years than your legal expertise. Don't just answer easier legal questions. As a leader in the business, you may have to prioritize the stuff that may not seem immediately legal.
Also, do not waste internal resources on stuff you should not be doing. A practical example is outsourcing routine work to ALSPs. This will free up time for your team to learn about the business, network and build relationships.
4. Tell stories!
Make it a point to do good old PR for your department and what your department does. People may perceive legal work as dry and the legal department as the "Department of No". With storytelling, people can relate and will know when and how to engage legal and be more receptive to legal becoming involved at an earlier stage. Use data to back up your stories, for example, how many contracts you're processing per month. Share examples of how legal enables business.
5. Choose when to fight!
When you feel strongly about something, stand your ground. Leverage the trust you've built and your understanding of business issues. Explain why it matters to the business in commercial terms. If you build a reputation of saying yes more often than no, you are more likely to be taken seriously when it matters.
---
Did any of this resonate with you? Join our next GC Forum event! 
The GC Forum is a community exclusive to corporate legal on legal transformation best-practices.  Join your region to get insights from GCs trailblazing the path of transformation across legal, tech and innovation.
Register for GC Forum UK,  Africa, AUS /APAC, USA and South America!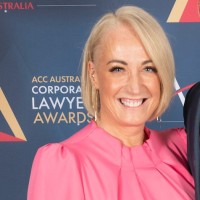 Tracy Tyrrell Van Heer, Executive Director APAC, Exigent Group
Mar 7th, 2023, 1 PM AEDT
"Innovation, Impact and Doing Law Differently: how a small legal team has re-imagined the in-house function". 
With the winners of the 2022 Small Legal Team of the year, Exigent Group will look behind the scenes of what working for purpose (protecting our ocean ecosystems) looks like at the Australian Institute of Marine Science.
The team will discuss how they communicate differently, build their own tech-tools, and venture into new areas of law as part of their in-house role.
Dive right in for a sub-sea exploration of how the members of the AIMS team apply their legal skills in the marine science environment.
RSVP: tvanheer@exigent-group.com or go here to register for FREE.
---
May 17th, 2023, 8am London, GMT featuring
High-Performing GC Clare Wardle, GC of Coca-Cola on Wellness & Retention
RSVP: fmccambridge@exigent-group.com.
Are you our next inspiring guest speaker? Show up to illustrate your success and learning experiences – RSVP with host Fiona Mccambridge our New Law, Corporate Legal Design expert UK on LinkedIn.
Exigent is an Alternative Legal Services Provider (ALSP) breaking industry boundaries and raising the bar for data-driven decision-making. With a powerful combination of technology, legal expertise, and business acumen, Exigent creates expert solutions that drive better legal and business outcomes for law firms and corporations.
Exigent delivers scale, expertise, and insights that generate bigger returns for CLM – Contract Lifecycle Management, Legal Spend Management, e-Billing, Due Diligence, Document Review, eDiscovery and Litigation Support, Commercial Services, Regulatory & Compliance, Outsourced Legal Administration, and  Legal Tech Design. 
Follow us on LinkedIn and Twitter to transform the way you do legal.